Hershey Boys Volleyball Crushes Cedar Cliff
Hershey High School Boys Volleyball won 3-0 against the Cedar Cliff Colts on Tuesday, May 7, 2019.
The final scores were 27-25, 25-15, and 25-12.
Hershey started strong in the first set with consistent serves, and powerful offensive attacks. Cedar Cliff fought back with a strong defense, but Hershey took the win of the first set with a close score of 27-25.
In the second set, Hershey's offensive power overwhelmed Cedar Cliff with consistent outside attacks to put up a score of 25-15.
The Trojans ended the game by winning the third set, 25-12, when Cedar Cliff's defense fell short.
"Our front row has really improved over the season," said sophomore outside hitter Davey Loyd, "and our defensive players help us set up every play, which is why we work so well together."
About the Writer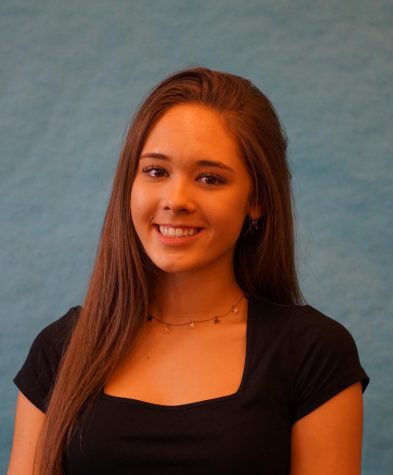 Julia Grenoble, Reporter
Julia Grenoble is a reporter in her first year at the Broadcaster. She enjoys playing volleyball, shopping, and hanging out with her friends.