Palmyra Shuts Out Hershey Boys Volleyball 3-0
The Palmyra Cougars defeated rivals Hershey Trojans in only 3 sets on Thursday, May 9th.
Although close games, Palmyra came out on top. Hershey started off the first set with a big lead but fell short leaving the score at 21-25.
The teams played catching each other point by point in the second set, yet Hershey just lost at 23-25.
Both teams battled it out in the third set leaving it all on the floor, but Palmyra took the match at 23-25 taking the game win.
Hershey fought to keep the score close with Palmyra, but the Trojans couldn't defend against Palmyra's big hitters.
Senior Tyler Sheaffer led the Cougars in all categories, and not much hit the ground on their side of the court. Hershey could not get its offense going since Palmyra's defense was pretty much seamless.
Ending the regular season with a loss to a huge rival was difficult for the Trojans, but the Trojans remained optimistic about the post-season.
Sophomore starting outside hitter Davey Loyd said "It was a tough loss, but we laid it all out on the court. We made some mistakes that were costly, but overall I think we held our own out there."
The Hershey Trojans will enter post-season play on Thursday, May 16, 2019 against West York in the first round of districts.
About the Writer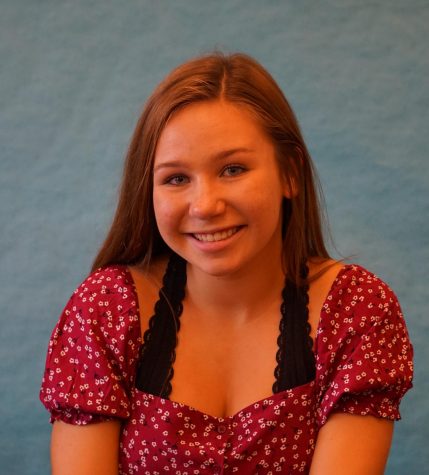 Mallory Gillespie, Video Editor
Mallory Gillespie is a video editor for the Broadcaster. She is a junior at Hershey High School and a second year member at the Broadcaster. Mallory also...