College Admissions Case Develops as Defendants Respond to Plea Deals
When the college admissions scandal initially broke, 50 people were charged. Since then, 33 parents have entered pleas.
While Felicity Huffman, among 12 others, has pleaded guilty, Lori Loughlin and a total of 19 parents, have pleaded not guilty, according to CNN. The Boston Globe reported Toby MacFarlane, who had not responded at the same time as the others, pleaded guilty on April 23, 2019.
Loughlin and her husband Mossimo Giannulli were originally charged with mail-fraud and are accused of paying $500,000 to a fake charity in order to get their daughters into the University of Southern California. Although they were offered plea deals that would require them to serve about two years in prison, USA TODAY states that they also received a superseding indictment that charges them with money laundering conspiracy. They are now at risk of facing up to 20 years in prison.
On the other hand, Huffman pled guilty and faces four to five months in prison, which is considerably less than others. The difference in her situation could be that she paid about $15,000 compared to others who paid much more.
In March, most parents were only charged with mail fraud, so it was estimated that "parents who paid $75,000 could get 12 to 18 months in prison, while those who paid $500,000 could get 30 to 37 months," according to The New York Times.
However, fifteen other parents besides Loughlin have received similar superseding indictments that add money laundering charges, as stated in NPR, and now face much more severe consequences.
Many of the parents were caught unwittingly by William "Rick" Singer, a private college consultant and the ringleader of the college admissions scam. According to USA Today,  Singer (who plead guilty), cooperated with the FBI with incriminating parents on tape.
Singer and the parents were originally unaware of the FBI's wiretaps, but after the warrant for the recordings expired, Singer worked with law enforcement to continue the proceedings.
Prosecutor Manny Medrano said to the LA Times, "He [Singer] has laid everyone out, and he went quasi-undercover…it is a complete reverse of most cases, and it makes the cases phenomenally strong."
An abundance of emails and phone calls were collected by the FBI that can be used as corroboration. However, the evidence is still sensitive.
USA Today states that "the discovery materials further include information concerning uncharged co-conspirators and targets of the investigation who have not yet been publicly charged."
Additional people could be prosecuted, therefore, widening the scope and magnitude of this case even more.
About the Writer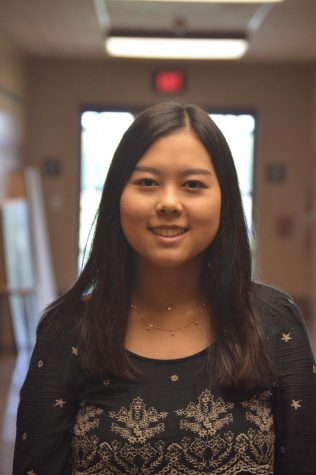 Abigail Lee, Reporter
Abigail Lee is a news reporter for the Broadcaster. This is her first year as part of the staff. She enjoys reading, drawing, and watching movies.