Editorial: Schools should provide more dairy free lunch options
A common concern about school lunches is that they are not healthy enough, but what most people don't talk about is the lack of dairy free options available.
According to the U.S National Library of Medicine, "Approximately 65 percent of the human population has a reduced ability to digest lactose after infancy." This means that around 780 Hershey students may have problems with lactose; therefore, cafeterias should offer more options to ensure these students are receiving nutritional lunches.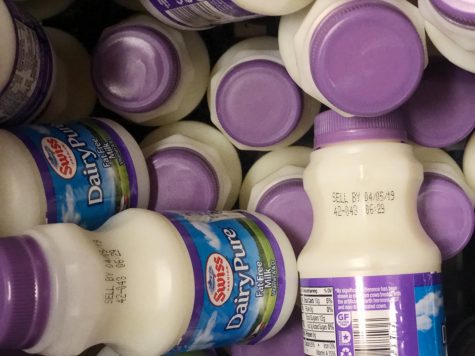 Hershey High School has a vast amount of food options for students, but a large portion of the meals have dairy in them. The cafeteria has pizza, mozzarella sticks, and yogurt galore that many students enjoy. The problem is some students can't enjoy these options and are looking for substitutions.
The cafeteria has some dairy-free options, but most of them are snack foods like trail mix, chips, cookies, and fruit. The problem with this is that these options aren't really filling, so students with lactose issues usually end up packing lunches or filling up on chips and junk food.
Another issue for dairy free students is the coffee bar. The coffee bar has been a huge success in HHS, but the only milk options available are whole milk and half and half milk. This is unfortunate for students with lactose issues because they have to witness their peers enjoying refreshing coffees at school on the daily, but can't buy one without stomach issues.
Dairy is an issue in high schools, but it is an even bigger issue in today's elementary schools. Most meals in elementary schools have required food options that students need to take including items like fruit, vegetables, and milk. Since some students that have to take milk can't drink it, they usually just throw it away.
"The lack of choices worries parents and health advocates who believe it will contribute to massive waste … and leave lactose-intolerant students feeling sick and unfocused." said The Chicago Tribune .
Forcing students to take milk is a waste of milk and money for schools, and could easily be fixed by just letting students choose if they want to take milk. High schoolers aren't forced to take milk, so why should elementary schoolers have to? Especially since they are at the age that they might not know they have issues with dairy and might just think they are having stomach aches.
All K-12 schools need to start providing more dairy-free options for students. A way to fix this issue is to add a sticker to areas that have foods with dairy products or even make a section of foods just for dairy-free products. An additional easy fix would be offering lactose-free or almond milk to the students.
To make a difference, students should contact their school food services manager to try to bring change to the cafeterias ways.
About the Writer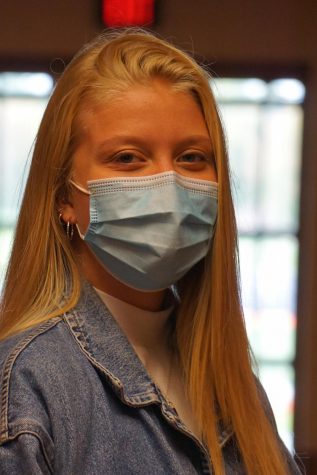 Ashlyn Weidman, Editor-In-Chief
Ashlyn Weidman is the co-Editor-in-Chief for The Broadcaster. This is her third year writing for the Broadcaster. She enjoys taking photos with friends,...