5 Local Travel Places Around Hershey
Whether it is to get out of the house or if you have an adventurous spirit, there are many places to travel to around the Hershey area.
Gettysburg- Time away: 45 minutes
Gettysburg is a great place to go to if you are interested in history. Gettysburg has a museum  about the battle during the Civil War with sometimes an included tour of the cyclorama. It is also available to get a bus tour and go on the battlefield to experience the history.
Not only does Gettysburg have great historical sites, the downtown is a great place to eat food and go shopping with friends. It has local shops and some mainstream shops, and if you plan to stay overnight there is also the Lincoln Hotel which is located right in the middle of downtown.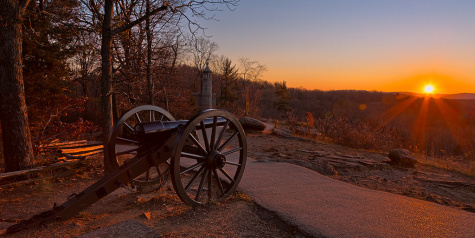 Lititz– Time away: 40 minutes
Lititz is known as the "Coolest Small Town in America," and it definitely lives up to that title. There are many stores that range from thrifted clothing to kitchen supplies. These stores are local shops that you can't find in Hershey.
Lititz is also home to Wilbur chocolates. They have a chocolate store in the downtown where you can buy your favorite chocolates. You can even watch people make the chocolate in the candy kitchen. Along with chocolates, Lititz is also home to Julius Sturgis Pretzel Bakery, a pretzel shop and kitchen where you can learn how to make pretzels, and even make one yourself.
Lititz is also home to their Spring Park, which includes a walking path, pond, and a playground. This is a good place to go to get some fresh air or take a break after you've been downtown all day. This park also has the Welcome Center/Train Station by it where you can learn more about the town.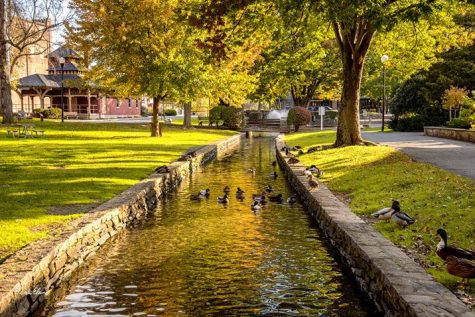 Lancaster- Time away: 40 minutes
There's something for every age at Lancaster.
This moderately-sized city is mostly known for the Amish and PA Dutch countryside part of it. There are many activities relating to "Amish Country PA," including Amish buggy rides and tours of the serene farmlands. The "Lil' Country Store," is a great visit for anyone that likes handmade crafts, homemade food, and… miniature horses! The store includes a barn with ten stalls of miniature horses, and people can groom, feed, and ride these horses in the "Miniature Horse Workshop."
For anyone who likes more "modern-day" activities, Lancaster offers shopping, entertainment, and amusement parks.
There is no shortage of store choices at both the Tanger Outlets and the Shops at Rockvale, having a total of over 130 shops. There are stores and restaurants in Lancaster that the Hershey Outlets do not have, like H&M (at Rockvale,) and the Meadows Frozen Custard (at Tanger.)   
Anyone interested in theatre would enjoy a trip to Lancaster. The Fulton Theatre, a nationally regarded premier regional theatre, shows musicals, comedies, and dramas. It is even ranked first on a "Things to Do in Lancaster" list on TripAdvisor. Other theatres include the American Music Theatre, the Trust Performing Arts Center, and a whole lot more. You can view the full list here.
There are a lot of various activities that the whole family will enjoy. It'd take a whole day to do everything Dutch Wonderland has to offer, just note that this amusement park is mainly meant for the young kids of the family.
But anyone can enjoy feeding animals at Good 'N Plenty, relaxing with a round of golf at Waters Edge Mini Golf, and reaching new heights at Sky Zone or even in a hot air balloon ride.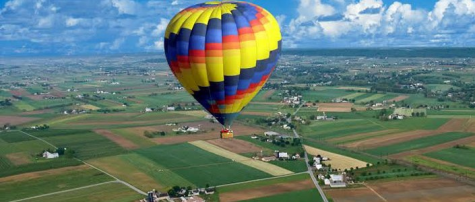 Midtown– Time away: 20 minutes
Whether you're looking to read a book, or go see a movie in an old theatre, Midtown has it for everyone.
The Midtown Cinema is a great place to go watch old movies and short films on the big screen. The cinema plays about three movies a day, and they switch them out throughout.
Another popular place is Midtown Scholar Bookstore, a place where you can buy old and new books. This space is a welcoming place for discussion for book, politics, art, and culture. The store also includes a cafe where you can buy snacks and drinks.
Midtown is also home to Broad Street market, a farmer's market that is in two building across from each other.
Sunken Garden is also a good place to get out of the city and enjoy some nature. It is also a good park to walk dogs and enjoy some sights.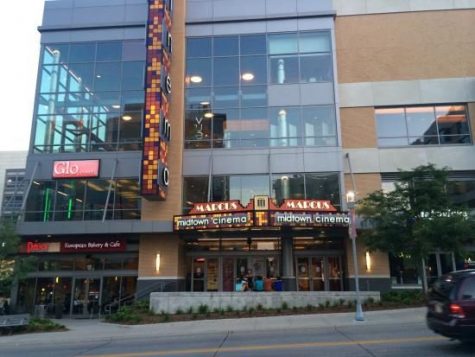 Mount Gretna- Time away: 25 minutes
Mount Gretna is a great place to get in touch with nature. People can disconnect from the busy, fast-paced world with a peaceful hike underneath large chestnut trees. Gretna offers many walking and biking trails. There are several parks, including Clarence Schock Memorial Park, and Lebanon Valley Trailhead, all featuring beautiful landmarks in their trails. And when the weather is warm, the lake and beach of Mount Gretna is a great place to cool off.
Just on the other side of the lake and beach, a cluster of small shops and restaurants await for people to explore them. The Jigger Shop: Ice Cream Parlor, and Gretna Pizzeria don't just serve ice cream and pizza. These restaurants serve lunch and dinner (Gretna Pizzeria recently added a breakfast menu,) so everyone can find something they'd like. The Gretna Emporium, next to the Jigger Shop, sells unique gift items, jewelry, toys, garden art, and more.   
A few minutes away from the Jigger Shop are the Gretna Theatre and Gretna Roller Rink. The Gretna Theatre, open in the summer months, shows classic plays, professional musicals, and more. The Gretna Roller Rink, open year-round, is an inexpensive, fun-filled experience. The roller rink can also arrange parties, with package deals that lower the costs.   
With all of these various places and things to see, Mount Gretna is a great stop for a day trip or small adventure.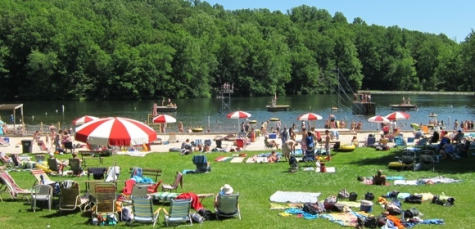 So if you're in the mood for a little adventure, these local places are great options. From nature walks to downtown shopping, there's something for everyone.
About the Writers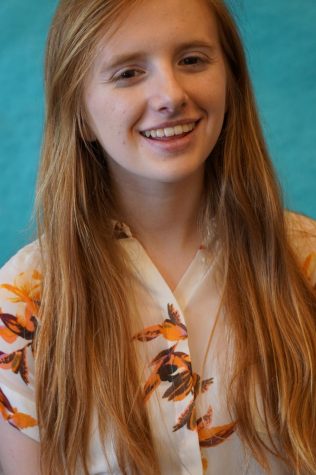 Natalie Taylor, Layout Designer
Natalie Taylor is the Head Layout Manager for the Broadcaster. She is a senior, and this is her third year writing for the Broadcaster. She enjoys theater,...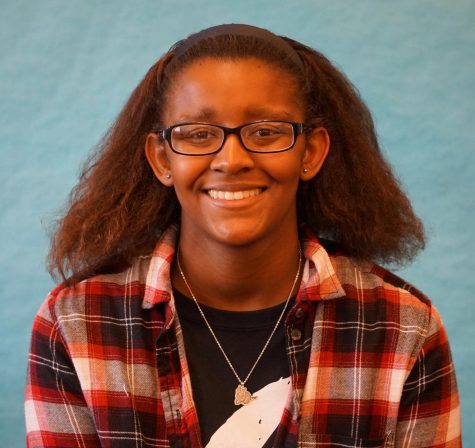 Angelina Memmi, News reporter
Angelina Memmi has been on the Broadcaster for two years, working as a Layout Manager. She is a junior and has been going to HHS for her entire life. She...