Most Popular Gifts for Valentine's Day
Valentine's Day is approaching quickly and it isn't always easy to find the perfect gift. Although there are many gifts that your loved ones will enjoy, these seven are a guaranteed hit. If you find that you are uncertain about what gift to buy for a friend, family member, or a significant other, this list should help point you in the right direction.
Greeting Cards are a fun, easy way to show appreciation for those you love. Because they are available at almost every store, there is no shortage of cards to choose from. Whether you are looking for a comedic card or a heartfelt one, your loved one is bound to love it.  
Appealing to someone's sweet tooth is a great place to start. Buying their favorite candy is a thoughtful, delicious way to surprise your loved ones. The best-selling sweet treats are generic heart shaped boxes of chocolate, Dove chocolate, Lindt Lindor "Truffles," and Hershey's "Hugs."
Flowers are a simple but heart-warming gift that any loved one is guaranteed to enjoy. The Valentine's Day floral best-sellers are roses, carnations, lilies, alstroemeria, and tulips.
A night out with your friends, family, or significant other is always a great treat. Many restaurants even offer Valentine's specials or promotions, so you can enjoy a nice meal whilst also saving some money.
Buying someone jewelry is one of the most meaningful and sentimental gifts to receive. Heart rings, dangle earrings, heart necklaces, and diamond bracelets are just a few of the most popular pieces.
Clothing
A new outfit is a great gift to give a loved one. As well as being an easy gift, it is also the perfect addition to their closet. Valentine's Day sales ensure that this gift won't break the bank.
Giftcards
Buying someone a giftcard to one of their favorite restaurant, store, or activities is one of the easiest gifts to give. Available at most stores, these gifts are a simple, cost-effective way to show your loved ones you care.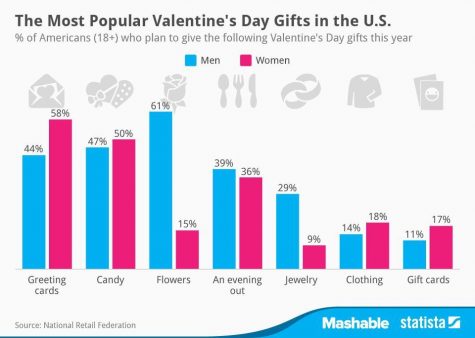 About the Writers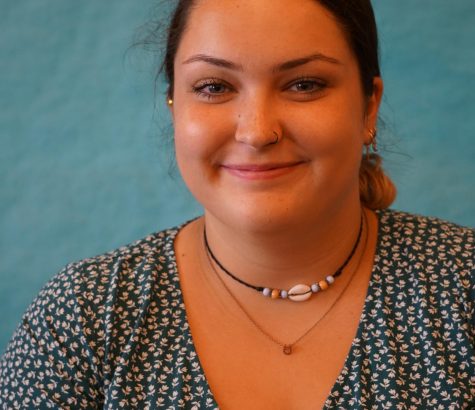 Keela Delves, Reporter
Keela Delves is a reporter for The Broadcaster. This is her second year writng for The Broadcaster. She is a Junior who enjoys traveling, spending time...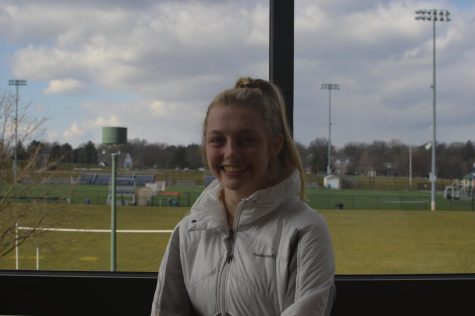 Emily Massage, Reporter
Emily Massage is a news reporter for the Broadcaster. This is her first year writing for the Broadcaster. She enjoys coffee, running, and pole vaulting.