Hershey High's New Year's Resolutions
Hang on for a minute...we're trying to find some more stories you might like.
The new year is here and many students and teachers in the HHS have been working on new goals for the year.
The majority of HHS students' focus is to stay determined in school by studying more, quit procrastinating, and to be more organized for this upcoming year.
November student of the month, Mallory Drayer, said "I want to start being early for school considering I get here at 7:36 a.m.," and she also wished to get in shape for her upcoming freshman field hockey season at the University of Maine.
Though most of Hershey High student body is focusing on more broad, universal goals, teachers like Erik Barber have a specific goal in mind.
"Catch more students vaping. That's my goal for 2019," said Barber.
English teacher, Kimberly West, is striving to drink more water everyday and to read 25 books in 2019, while Spanish teacher Caitlin Kulesa is vowing to watch the entirety of The Office again.
Because Mrs. Intrieri is expecting a baby in 2019, she is aiming to be prepared when the baby comes.
Despite many goals being school oriented, some students are also committing to making new friends in the new year as well as going to the gym more and traveling.
Although many times, resolutions are not always followed, HHS is hoping to make 2019 a better, more productive year.
About the Writer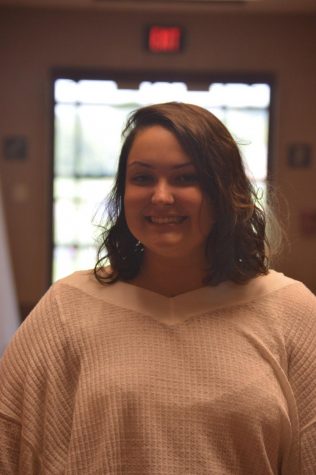 Keela Delves, Reporter
Keela Delves is a news reporter for the Broadcaster. She is interested in photography. She enjoys traveling, music, and hanging out with friends.