Editorial: Immigration is Crucial to America's Economy
Hang on for a minute...we're trying to find some more stories you might like.
Hamdi Ulukaya was born in Kurdistan in 1972. In 1994, he came to America to study English. Afterwards, he stayed and created a multi-million dollar company. His business, Chobani, is the best-selling Greek yogurt in the United States with over $1.5 billion in revenue in 2017. He was an immigrant.
The arguments against inclusive immigration often include job loss and expense. However, it is more beneficial to our nation to have more immigrants. Immigration is crucial to America's economy, and we must have a strong immigration system.
Some outspoken politicians have said that immigration takes away jobs from native-born Americans, and that immigrants are criminals.
The National Bureau of Economic Research (NBER) found immigrants actually create jobs.
"Each immigrant creates 1.2 local jobs for local workers, most of them going to native workers, and 62% of these jobs are in non-traded services," according to the NBER.
Many corporations and companies are moving their places of business to other countries because labor is cheaper there than in the United States, so the creation of American jobs is something greatly appreciated. Having a better immigration system would allow for more immigrants to create more jobs for Americans who cannot find work.
In addition to creating jobs, immigrants fill vacancies left by retiring workers.
"Over the next 20 years, the Baby Boomers will advance to ages 65 to 84, and the bulk will have exited the workforce," according to left-leaning think tank American Progress.
The Baby Boomers accounted for 59.7 million workers aged 45 to 64 and 6.9 million workers aged 65 and older in 2010. The generations following the Baby Boomers are smaller, so there will be more jobs to fill than people to fill them.
The economic benefits go beyond jobs.  Immigrants may use taxpayer dollars, but immigrants pay taxes. According to the non-profit, non-partisan tax policy organization Institute on Taxation and Economic Policy (ITEP), undocumented immigrants pay an estimated 8 percent of their incomes in state and local taxes. In comparison, the top 1 percent of taxpayers pay an average effective tax rate of just 5.4 percent.
The economics of immigration add up to a healthy US economy.  Contact Susan Wild, our local US House Representative, or Senators Pat Toomey or Bob Casey and let them know you value the benefits of immigrants to our economy.
About the Writer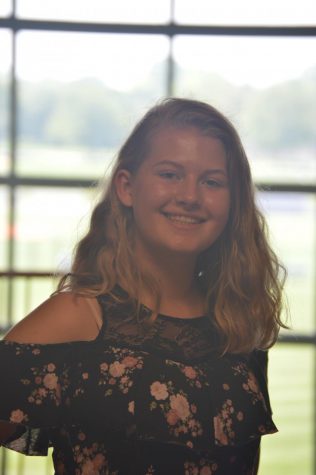 Laurel Fleszar, Reporter
Laurel Fleszar holds a position as a general reporter, and this is her first year writing for the Broadcaster. Laurel enjoys acting with HHS Theatre, singing,...