Hershey Trojans Wrestling defeat Mechanicsburg Wildcats
The Hershey Trojans wrestling team defeated the Mechanicsburg Wildcats 45-30 on Thursday, December 13, 2018.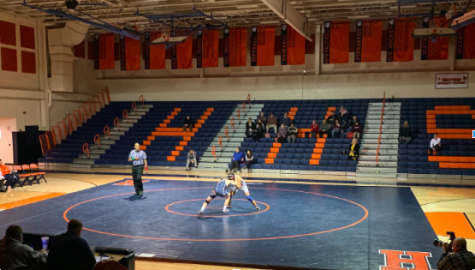 The match started off with junior Devan Lamb winning the 145 weight class by a score of 17-2. Following the first win for the Trojans, both senior Nyiem Flucas, and junior Tanner Updegraff won by forfeit.
"It felt good to get the first team win of the season tonight, especially being at home with a decent crowd for us," said Updegraff.  "I look forward to the rest of the season with these guys."
The next matches were back-and-forth battles for the Wildcats and the Trojans. Junior Donte Hibbert won by a technical fall by a score of 23-8 in the 160 weight class.
Sophomore Andrew Burd pinned his opponent in 195 weight class at 1 minute and 22 seconds left in the first period. Ethan Ketner won by a technical fall in the 3rd period in the 126 weight class.
It was not all smooth sailing for the Trojans as Hunter Arnold lost by fall in the 132 weight match, and the match ended with another loss from Andrew Brown by fall in the 138 weight class.
The team's current record is 1-1.
The Trojans next match will be home on Thursday, December 20 at 7:00pm against Central Dauphin East.