Hershey Announces New Candy Bar
Hang on for a minute...we're trying to find some more stories you might like.
Hershey's newest product is one that will satisfy both Hershey's Milk Chocolate and Reese's Pieces lovers.
On October 11, 2018, The Hershey Company announced its newest creation, the classic Hershey's Milk Chocolate Bar with Reese's Pieces on the inside.
According to The Hershey Company,  "The mashup between Hershey's Milk Chocolate and Reese's Pieces candy is an ultimate celebration of the top two iconic chocolate franchises that will melt your heart to pieces for a once-in-a-lifetime epic treat," said Kriston Ohm, Hershey's brand manager.
The candy will be sold in US stores starting November 2018.
It will be available in standard size starting at 99 cents, and in king size starting at a dollar and 69 cents.
A newly engaged couple, Jenny Ries and Craig Hirschey, received a special photoshoot in Hershey to promote the new candy.
The couple, from St. Louis Park, Minnesota, got engaged in April 2018.   They were invited to Hershey to announce their engagement for their February 2019 wedding.
Since the couples' last names are pronounced "Reese" and "Hershey," the companies thought it would be the perfect way to promote the new product.
The couple visited several famous Hershey attractions such as The Hotel Hershey, Chocolate World, and Hershey Park alongside the Reese's and Hershey's mascots to capture promotional photos.
About the Writer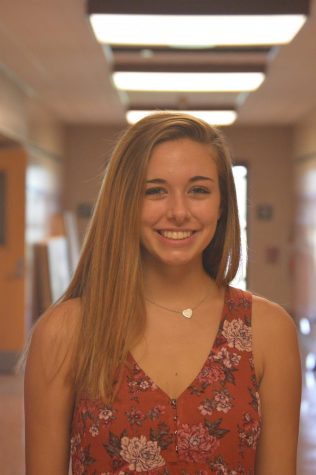 Leah Koppenhaver, Reporter
Leah Koppenhaver is a news reporter for The Broadcaster. This is her second year writing for The Broadcaster. She enjoys playing softball, volleyball,...