Hershey Loses Cocoa Bean to Milton Hershey
Sam Allery, Sports Beat Reporter
September 12, 2018
Hang on for a minute...we're trying to find some more stories you might like.
Hershey football lost the 76th Cocoa Bean game to Milton Hershey 35-7 on Friday, September 10, 2018.
Trying to capitalize on an early 7-6 lead, Hershey opened up the offense playbook. However, the wheels came off when junior Jay Rodriguez threw an interception to Milton Hershey's Joshua Para, which was returned for a touchdown. Milton Hershey never looked back.
After failing on the two-point conversion, the Spartans had a 12-7 lead to close the first half.
Hershey was unable to find any success in the second half. With just under five minutes left in the third quarter, Hershey failed on fourth down from the Spartan's 6-yard line, resulting in a turnover. Milton Hershey capitalized on the mistake and two plays later ran 94 yards for another touchdown, expanding the lead to 13.
Milton Hershey would score twice more: another interception returned for a touchdown by Parra and a 1-yard run by Anyanwu with 10:38 left in the fourth. Neither team would come close to scoring in the final 10 minutes of play.
After the loss, Hershey's record fell to 0-3. The Trojans' next game is against Mechanicsburg on September 14.
About the Writer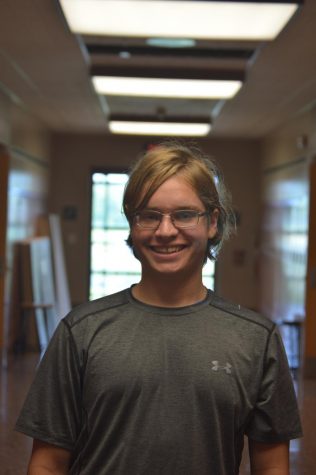 Sam Allery, Sports Editor
Sam Allery is the editor of the Sports section. He is a senior at Hershey High School and has been a part of the Broadcaster for three years. Sam also...