Tag to be Released in Theaters This Week
One of the summer's most anticipated comedies comes out this week.
On Friday, Warner Brothers' new comedy, Tag, will be released in theaters. The movie has been advertised as being based on a true story and stars multiple A-list actors.
Among the movie's stars are Jeremy Renner, Ed Helms, Jon Hamm, Isla Fisher, and Hannibal Buress. The film's cast members have also been in other successful films like The Avengers (Jeremy Renner), Wedding Crashers (Isla Fisher), The Hangover (Ed Helms), and Baby Driver (Jon Hamm).
The movie follows a group of friends that has been playing the same game of tag for over 30 years. Renner's character Jerry has never been tagged and wants to retire from the game. But this isn't any ordinary game of tag. These characters have gone as far as to go to each other's weddings, the birth of their friends' children, and meeting each other at the funeral for a friend's father to keep the game going.
As ridiculous as it sounds, this movie is based on a true story. On April 20th, 2013, Joe Tombari, a member of the real tag group, according to The Guardian describing how the game works and how it got started. From the movie's trailer, it looks like many of the film's scenes will be based on real-life taggings.
The Wall Street Journal also did a story on the original gang back in 2013.
The movie promises to be quite entertaining, as the trailer features both action and comedy. Jeremy Renner even broke both of his arms shooting the film. While original reports suggested he sustained the injury while shooting Avengers: Infinity War, we now know it was for this film, especially since Renner was absent from Infinity War.
While the movie is one of the summer's most anticipated comedies (97% of Rotten Tomatoes users want to see it), it may not be for everyone. Not only have the actors mainly starred in raunchy comedies, but director Jeff Tomsic's last project was T.J. Miller's comedy special Meticulously Ridiculous. Parents are advised to review the film before taking their kids.
Tag will be released on Friday, June 15th.
About the Writer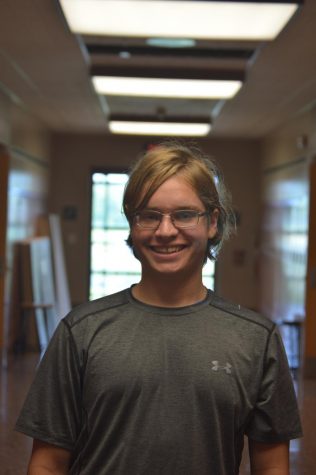 Sam Allery, Sports Editor
Sam Allery is the editor of the Sports section. He is a senior at Hershey High School and has been a part of the Broadcaster for three years. Sam also...