Hotel Transylvania 3: Summer Vacation Hits Theaters July 13
Hang on for a minute...we're trying to find some more stories you might like.
Dracula and company are back for round three, and this time, it's on a boat.
Summer Vacation stars Adam Sandler, Andy Samberg, and Steve Buscemi as the voices of various fairy-tale monsters taking a cruise on the high seas.
The story begins when Dracula, voiced by Sandler, falls in love with the ship's captain, Ericka Von Helsing, voiced by Kathryn Hahn. Unfortunately, his loving wife and family stand between him and his new love interest. The catch to this dastardly, adulterous conflict is that Von Helsing is a descendant of Dracula's nemesis, Abraham.
The cast and characters are returning from Hotel Transylvania and Hotel Transylvania 2, released in 2012 and 2015, respectively.
Dracula, created by Bram Stoker in 1897, is a fictional creature called a vampire who drains the blood from helpless civilians to sustain himself. Luckily for younger fans, the Hotel Transylvania extended universe has elected to portray Dracula and his family as a gang of employees managing a mysterious hotel for mythical monsters.
According to Box Office Mojo, Hotel Transylvania 1 and 2 have grossed a combined $832 million on a budget of only $165 million combined, making the franchise extremely profitable for Sony Pictures Animation. As of May 19th, 2018, the series is the 15th highest grossing animated film franchise of all time.
Notably, Sony Pictures Animation also created The Emoji Movie in 2017.
Genndy Tartakovsky is reprising his directorial role from the first two films. Previous to the first Hotel Transylvania, he produced famous animated television shows such as Dexter's Laboratory, Samurai Jack, and Star Wars: the Clone Wars.
HT1 and 2 have garnered mixed critical responses, earning 44% and 55% Rotten Tomatoes ratings respectively. On IMDb, the two films have ratings of 7.1 and 6.7 out of 10, respectively. Despite apathetic audience reactions, Hotel Transylvania earned a Golden Globe nomination for Best Animated Feature. As of March 19th, 2018, 96% of Rotten Tomatoes users want to see Hotel Transylvania 3, making its release among the most anticipated of the summer.
The movie is rated PG for rude humor, action, and scary images.
Hotel Transylvania 3 will be released on July 13, 2018 in the United States, with international releases spread out throughout the week and coming months.
Hotel Transylvania 3 is set to be released on July 13, 2018, and stars Adam Sandler, Andy Samberg, ad Steve Buscemi. Plans for Hotel Transylvania 4 have not yet been announced. (Sony Pictures Entertainment)
About the Writer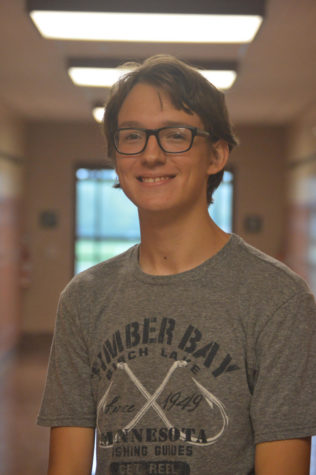 Alex Elchev, Science and Technology Editor
Alex Elchev is the editor for the Science and Technology section. He is a junior at HHS and has been a part of the Broadcaster for two years. Alex enjoys...