Kim Kardashian under the spotlight for promoting appetite suppressant lollipops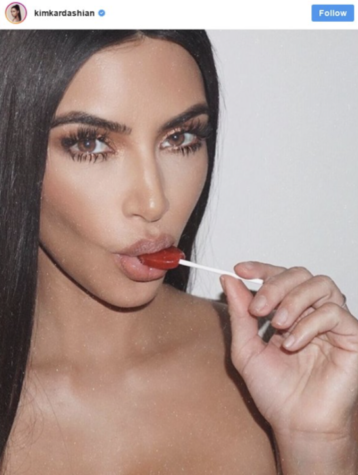 The media is calling for Kim Kardashian to drop the pops and encourage more body positivity.
Kim Kardashian has been known for being an advocate for self love and showing a lot of skin; however, her recent instagram post has her under fire on social media for promoting an appetite suppressant.
On May 16, 2018 Kim shared a controversial Instagram ad of her indulging in what appeared to be a sweet candy. However, the sponsored caption revealed that the lollipop was an appetite suppressant created by Flat Tummy Co.
Many celebrities have taken to social media to express their disapproval of Kim's actions as a public influencer for young girls.
Leading the backlash, British actress Jameela Jamil tweeted,  "No. You terrible and toxic influence on young girls. I admire their mother's branding capabilities, she is an exploitative but innovative genius, however this family makes me feel actual despair over what women are reduced to."
According to Flat Tummy Co, the diet brand's lollipops contain Satiereal, an ingredient derived from natural plants to control cravings and food intake. Each pop is 35 calories, and they are offered in watermelon, yellow apple, grape, and berry flavors.
Although the active ingredient is technically safe, nutrition experts believe appetite suppressants  are short-term solutions that can lead to unhealthy eating habits and possibly eating disorders.
According to Health's corresponding nutrition editor, Cynthia Sass, MPH, RD, "For weight loss or health you shouldn't feel perpetually hungry or need to use products to shut off normal hunger cues. Ideally, you should be tuned into hunger cues, eat when you are hungry, and eat in ways that allow you to feel full, satisfied, energized, nourished, and happy."
Advocates for body positivity would agree that the internet should be used to spread self love instead of promoting a "flat tummy" product. Girls should be encouraged to feel comfortable in their own, unique skin!
About the Writer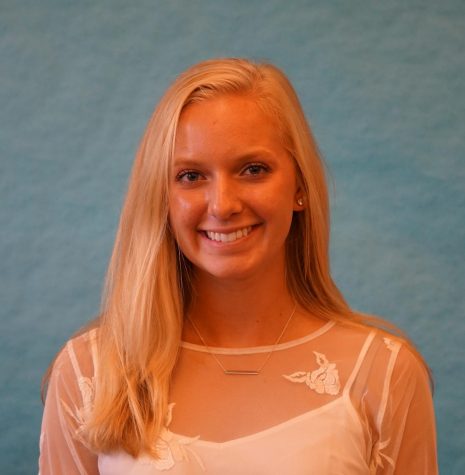 Olivia Bratton, Editor-in-Chief
Olivia Bratton is the co-Editor-in-Chief for the Broadcaster. She is a senior, and this is her third year writing for The Broadcaster. In addition to Journalism,...