Celtics Defeat Sixers in Game Five of NBA Playoffs
After losing to the 76ers in Game 4 on Monday May 5, the Celtics redeemed themselves with a 114-112 win on Thursday, May 10.
The first half of the game was even yet intense, with lots of back-to-back scoring, ending with a halftime score of 56-61 and Boston leading.
By the end of third quarter, the Sixers were just one point behind at 82-83.
The Celtics began to take the lead from a 109-point tie with just seconds left in the fourth quarter, making it 113-109 until 76ers' shooting guard J. J. Reddick made a three-pointer. In the end, the Celtics won it all when Aron Baynes made a dunk to give Boston a two point lead and the win.
The Sixers attempted to set up a winning shot in the last two seconds with a long throw across the court, but Celtics' point guard Marcus Smart shut them down with an interception, sealing the win for good.
The game was stacked with impressive plays from each team, especially from Philadelphia's forward Dario Saric with 27 points and 10 rebounds. Boston's Jayson Tatum also played a good game, with 25 points and 4 assists.
After their win in Game 5 of the Eastern conference semifinal, the Celtics will now move on to face the Cleveland Cavaliers in the Eastern Conference finals for the second year in a row.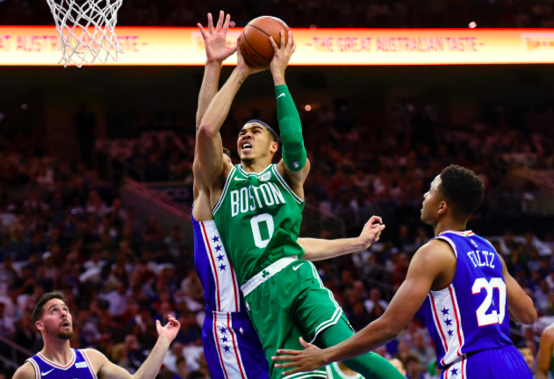 About the Writer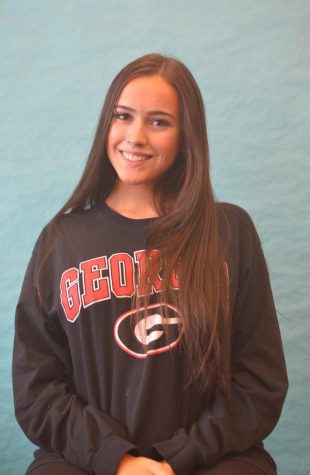 Carina Sarracino, Feature
Carina Sarracino is a Feature Editor for the Broadcaster.  She is a senior at Hershey High School and a third year member of the Broadcaster staff. Carina...