Celebrities Stun with Elaborate Outfits at the Met Gala
The Met Gala, also known as, "The Oscars of Fashion," captivated outsiders with the endless magnificent looks. The "Heavenly Bodies" theme was clear as celebrities wore their most elegant outfits yet.
Magazines, such as People and Vogue, have composed best dressed lists from the Met Gala, including stars such as Rihanna, Sarah Jessica Parker, and Bella Hadid remain at the top of several lists. The spontaneity and uniqueness of each individual outfit is just what puts each costume at the top of these prestigious lists.
Rihanna
Rihanna's look blew up all over social media topping all her previous Met Gala looks. She took the Heavenly Bodies theme very seriously, resembling a Catholic Pope. Rihanna was front and center on the carpet and on many news platforms.
According to The New York Times, Rihanna wore a Margiela corset underneath a large robe. She accessorized with a beaded bishop's hat, a cross necklace, and sky high heels.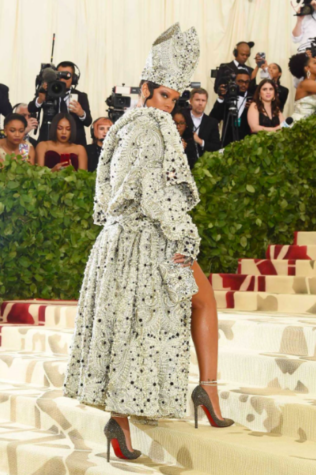 Blake Lively
Blake Lively's look contrasted the neutral colors of most outfits with her deep red gown and emerald green jewels. Her Versace gown reportedly took 600 hours to make, according to USmagazine. In addition to her dress, her clutch hid a secret message. Lively's love for her family was displayed on her custom made clutch, each letter standing for her children and husband.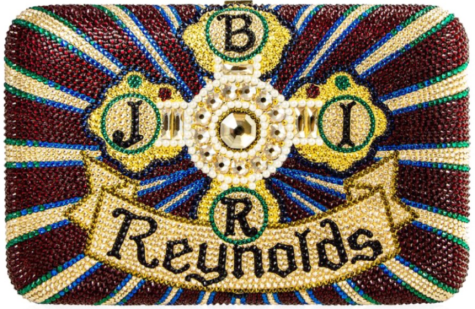 Katy Perry
Katy Perry looked angelic with her golden Versace dress and thigh high boots, but it was her wings that were turning heads. The white feathery wings were far taller and wider than her, but they did not get in the way of her confidence. The New York Times shared Katy Perry's opinion on her look, "I feel very angelic. Celestial. Ethereal."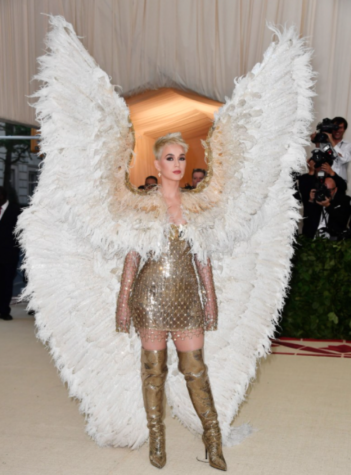 Ariana Grande
Singer Ariana Grande made her Met Gala debut wearing a dress by Vera Wang. According to Time, Grande's dress was inspired by the background of Michelangelo's The Last Judgement painting inside the Sistine chapel in Vatican City. Her look was topped off with one her iconic bows, this one being more elegant than her usual day to day pick.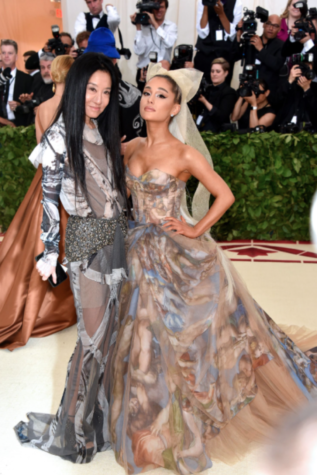 Bella Hadid
Though most people went for a more pastel, royal, or gold scheme, Bella Hadid went for an black, edgy, tight dress by Chrome Hearts. Because the dress was so simple, the accessories were everything for Hadid's look. Harpers Bazaar gives a rundown on Hadid's look, she wore a long veil, leather jacket, latex top, and fingerless gloves.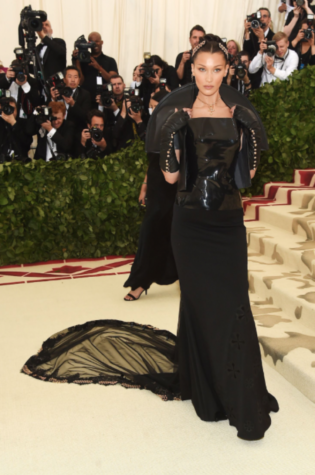 Zendaya
Zendaya wowed in her armour inspired outfit on the red carpet by Versace. Her outfit featured a belt with spikes and a long silver train. US Magazine focuses on how she perfectly rendered Saint Joan of Arc. With the exception of a few diamond rings, Zendaya avoided statement jewelry, but wore an orange wig instead.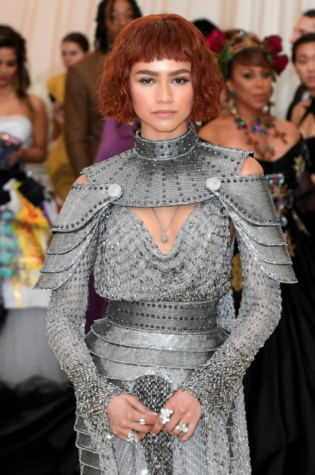 Sarah Jessica Parker
After not attending last years Met Gala, Sarah Jessica Parker fulfilled the Catholic theme by wearing a nativity scene headpiece. The headpiece was intricate with the Christian figures inside the bejeweled, castle-like crown. Though the headpiece was the focus of her costume, she paired it with a dress of the same design.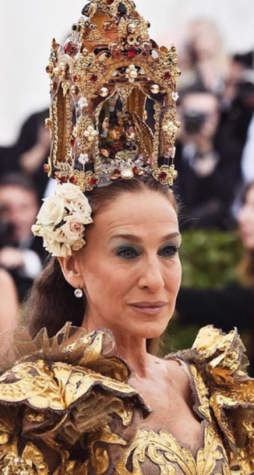 About the Writer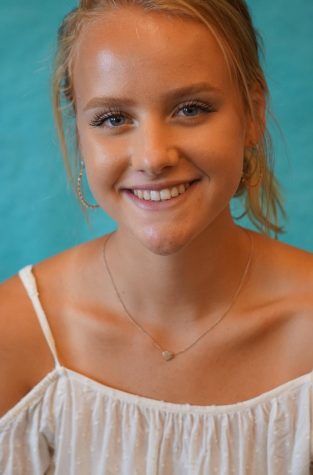 Katie Jones, Brand
Katie Jones has been writing for the Broadcaster for three years and is The Brand Manager for the Broadcaster. She is a senior who enjoys running, going...