Kiss Hershey Back Cleanup Day returns May 12
Hang on for a minute...we're trying to find some more stories you might like.
The annual Derry Township Cleanup Day, Kiss Hershey Back (KHB), will be held Saturday, May 12, 2018.
Kiss Hershey Back is a community-wide service event held by the Penn State College of Medicine students in attempt to clean up Hershey by picking up trash and planting trees and flowers.
KHB was started in 2008 by a group of five medical students who immediately got support from the Derry Township Board of Supervisors and the Department of Public Works. During the first Kiss Hershey Back event, over 800 volunteers collected between eight to ten yards of recyclable items and 26 to 28 yards of trash around the town.
The pre-event begins at 9 am and ends at 9:30, followed by the clean-up from 9:30 to 11:45, and the post-event is from 12 to 2. Businesses, churches, and organizations are encouraged to contact KHB and get involved. Kiss Hershey Back has over 25 sponsors from restaurants, hotels, and companies around Hershey.
Groups of volunteers will be assigned locations around Derry Township. Volunteers are encouraged to wear long sleeves and pants to avoid skin exposure, and to wear comfortable shoes. More safety and preparation tips can be found at Kiss Hershey Back.
Sponsorships range from platinum to bronze levels, the top three platinum sponsors include What if.. Of Hershey, Isaac's, and Penn State Health.
As well as cleaning up our community, during the pre-event, old phones are being collected and recycled to prevent hazardous waste.
The phones will be donated to Hope Phones, an organization that takes recycled phones and uses them on the front line of global health. According to change.org, "Using basic phones, simple laptops and the free software called FrontlineSMS, any rural health clinic can better keep track of patient records, enable mobile field diagnostics, and open better communication between community health workers and the home clinic."
Anyone interested in volunteering can register today at kisshersheyback.com.
About the Writer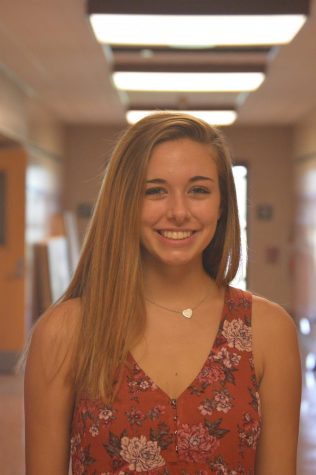 Leah Koppenhaver, Reporter
Leah Koppenhaver is a news reporter for The Broadcaster. This is her second year writing for The Broadcaster. She enjoys playing softball, volleyball,...