Coach Intrieri says Hershey softball team is coming together
Practice makes perfect for the Hershey High School Softball team. As the season continues, the team will practice and come together to progress.
The softball team at Hershey High School works hard to be the best athletes they can be. Head Coach, Jessica Intrieri, and players tell how the team practices for their games to try to improve skills.
At practice, players will start by running, throwing, running around bases, and the pitchers and catchers will practice with each other. Junior varsity player, Paige Day said, "We will stand in the outfield and catch fly balls to practice." Intrieri added that repetition is the key to learning skills because it creates muscle memory.
After a loss, the team will talk about the errors they had made. Intrieri will ask her players, "What can we do to improve?" Communication between the players and coaches is vital to grow and learn from their mistakes.
Some errors are on the field are mental. To fix these, players can gain confidence by continuing to practice. Coming together and bonding as team also can make confidence increase.
Fly balls are an error that can occur at games, so to fix this the coaches have the players hit and catch them to gain accuracy. Also, pitchers will learn and practice new pitching styles and build on old ones and catchers will practice catching these. Batters will learn signals on what type of ball a pitcher will throw and whether they should swing or not.
When the team wins, they know that what they have been doing in practice is working, and will continue using that strategy. Some of these exercises include focusing more on catching ground balls.
Although Intrieri did not coach last season, she noticed improvement from the beginning of the season to now. There are less errors and more contact with the ball during games.
Intrieri said, "Over the season we come together as a team."
In addition, Intrieri and the other coaches communicate to see which players mesh well together. They will also collaborate on ideas to make more practice and game strategies. Some players skills work better together than others, so that is something the coaches consider for practices.
The softball team has fundraisers to get equipment, such as softballs and uniforms. Some of the fundraisers include Chipotle night and selling chocolate bars and flowers. Chipotle night was held on March 30, 2018 and selling chocolate bars and flowers occurs towards the beginning of the season.
Seniors from the varsity softball team will be leaving after this season to move on and go to college. Alexis Popko and Lauren Kroutch are seniors and both are the captains of the varsity team. They assisted the coaches in developing the teams skills.
The Junior Varsity Softball team is 10-3 and have four games left. The team bonded and learned each others strengths and weaknesses over the season, making it successful.
The Hershey High School Varsity Softball team is currently 4-6 in the league and have four games left. Last season they were 5-9 in the league, so the team could beat their record from last year if they win the final two games.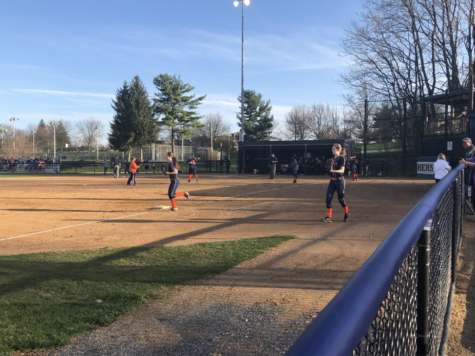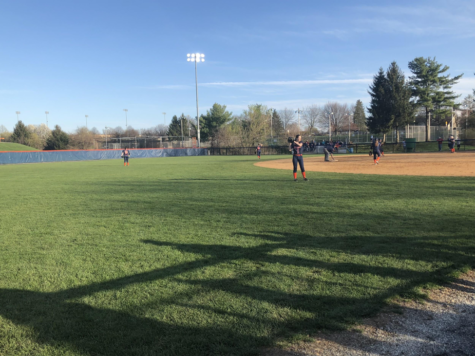 About the Writer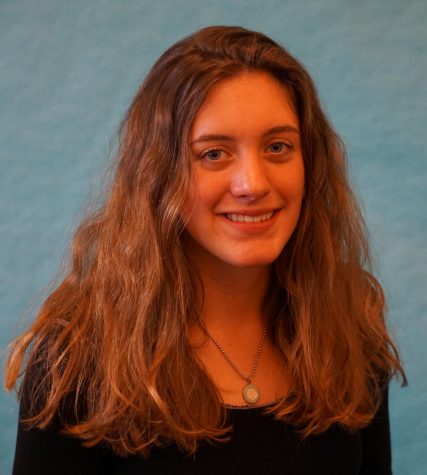 Abbey Rogers, Copy Editor
Abbey Rogers is a copy editor for The Broadcaster. She is interested in photography. She enjoys iced coffee, skiing, and playing softball.