Hershey Softball Shutout by Palmyra
Hershey High School (HHS) Softball was shutout by Palmyra with a final score of 6-0 on Thursday, April 19, 2018.
Starting out, both teams played well while protecting the plate and making plays, ending the first inning with no runs for either team. Palmyra scored the first run in the top of the second inning.
Although Hershey had fallen behind, the Trojans kept up their defensive plays and protected the plate through the third inning. Despite holding Palmyra off for the fourth inning, Hershey still had yet to score any runs.
The game started to get away from Hershey in the fifth inning.  Hershey had several errors and lost their momentum.
Palmyra shut out the Trojans while pushing six runs across before the game was over.  Hershey failed to reach home plate in the bottom of the seventh, losing to Palmyra with a final score of 6-0.
Palmyra's Rebecca Randall and Meagan Quigley each brought in runs and were offensive players of the game. Palmyra pitcher Abbey Krahling gave up just five hits and stuck out consecutive batters to end the game.
Currently sixth in the Mid-Penn Keystone Division, Hershey has an season record of 4-8 and a league record of 3-5.
The Trojans' next game is at Harrisburg on April 24, 2018.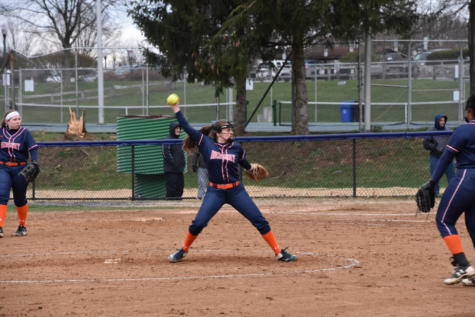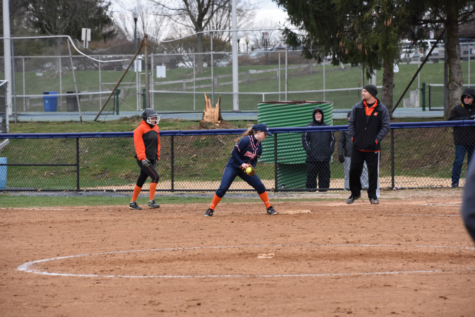 About the Writer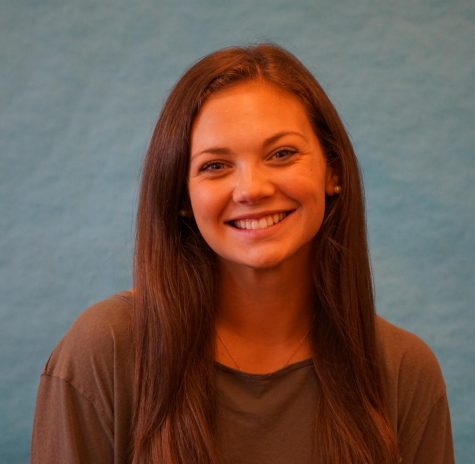 Katherine Clark, Sports Editor
Kate Clark is the Sports Editor for The Broadcaster. She is a senior, and this is her third year writing for The Broadcaster. She cheers for the football...