House Speaker Ryan Announces Retirement
Speaker of the House, Republican Paul Ryan, won't run for reelection, his office announced Wednesday April 11, 2018.
"After nearly twenty years in the House, the speaker is proud of all that has been accomplished and is ready to devote more of his time to being a husband and a father," Ryan's aid Brendan Buck said in a statement.
Buck also said he will "serve out his full term, run through the tape, and then retire in January," ending his current two year term in Congress. Ryan was elected to the House in 1998 and became Speaker in 2015.
Frontrunners for Ryan's Speaker position include representatives Kevin McCarthy (R-Ca) and Steve Scalise (R-La), according to Politico.
Back in Ryan's Wisconsin 1st District, several candidates have already announced their campaign for his seat. Randy Bryce, also known as the Iron Stache, is a democrat from Wisconsin. He's also an Army veteran and an ironworker. According to the New York Times, Bryce's campaign is mainly centered on "strengthening labor unions, raising the minimum wage and enacting universal health care."
White nationalist Paul Nehlen has emerged as the most prominent conservative candidate, having also challenged Ryan in 2016. Nehlen has advocated for the deportation of all Muslims. The Republican Party of Wisconsin cut ties with Nehlen and stated that he "had no place in the Republican Party," after Nehlen was banned from Twitter for racist and anti-Semitic posts.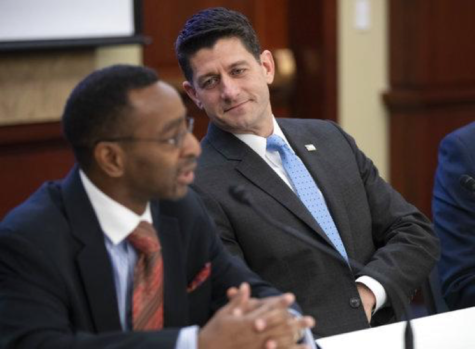 About the Writer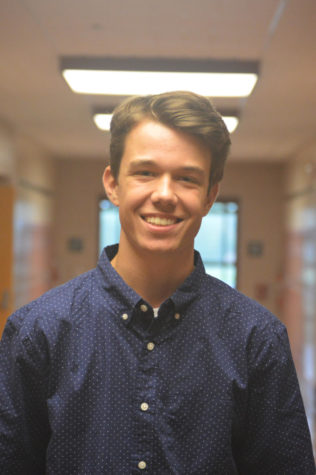 Kieran Hogan, News Editor
Kieran Hogan is one of the news editors for the broadcaster. He is a senior at HHS and has been a part of the Broadcaster for three years. Kieran enjoys...