Meet Tiara Willis: The Voice Fighting Against Inequality in the Makeup Industry
She felt discriminated against, so she decided to fight back.
Tiara Willis is a sixteen year old who has taken the social media world by storm.   Willis has taken to Instagram and Twitter to discuss the inequalities in the makeup industry.  From production, company ownership, and even advertising, people of color are largely minimized and have limited control.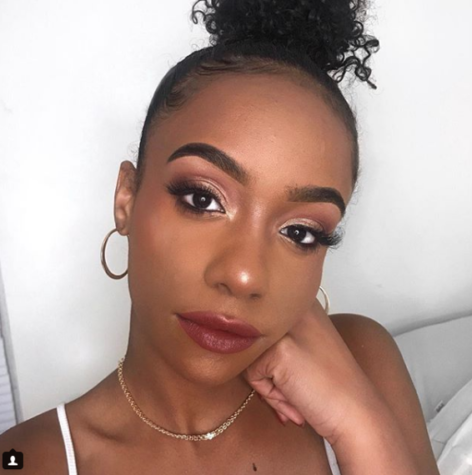 Since 2015, her Instagram and Twitter accounts, named Makeup for Women of Color (WOC), have reached an immense following, with a goal to reflect her followers wishes of makeup being used for both "pleasure and possibility," according to Teen Vogue.
Along with making the usage of makeup positive, Willis also works to send reviews and inspirational posts to her followers, recommending various products for various complexions for women of color.
Willis told Teen Vogue her desire to help others came from her friends who would consistently ask her for advice on various products. It was the struggle to find a significant amount of products to satisfy women of color that made Willis decide to begin Makeup for WOC.
"Inequality exists within the makeup industry. Campaigns, shade ranges, and even brands' social media content mostly cater to a white audience," said Willis to Teen Vogue.
Willis' opinion is simple, the present racism in the makeup industry proves it is still prevalent elsewhere in life. Because of this, she uses her platform to celebrate diversity and call attention to makeup artists whose products showcase a widened shade range for those of color, and voice issues with brands who are less inclusive. By working hard at this, she wants the representation her page endorses to be normalized everywhere.
"Fighting for equality in this industry can open doors for women of color to sit at the table where decisions are made," said Willis.
Along with the goal of defeating racism present in the makeup world, Willis wants to eliminate the intimidation in the beauty industry. While Youtube and Instagram makeup tutorials can seem intense and make people question their skills, Willis wants people to be reminded makeup is also meant to be fun and about learning and growing.
According to Teen Vogue, Willis believes that fighting both the intimidation and inequalities of the business will allow women of color to enter these companies and make decisions that better everyone's products, of all skin types and ethnicities. By doing so, these women can truthfully review all types of products, and improve the selections of all brands in all stores.
While not all brands have made the step to create widened shade ranges, some have made the move to gain Willis' trust. Fenty Beauty, Maybelline, Juvia's Place, Bahi, and Anastasia Beverly Hills are a few of the world famous brands who have made steps in the positive direction.
The fight has been long and hard, but Willis' voice is another large step toward equality in beauty.