Lebron James's Free Agency Decision could Alter NBA Landscape
Hang on for a minute...we're trying to find some more stories you might like.
This summer, "King James" will hit the open market.
Lebron James, considered by some to be the greatest basketball player of all time, will be a free agent on July 1st.
A handful of teams have expressed interest in landing the 14-time all-star, but James himself has not given any hints as to where he'll be playing next season.
In no order, here are four of the possible landing spots for the 4-time NBA MVP.
Los Angeles Lakers
In December 2017, James sent the sports media world into a frenzy by buying a second home in Los Angeles.
LA has been a rumored destination for James for over a year, and the rumors have only intensified since the Lakers drafted Lonzo Ball last June. Ben Rohrbach of Yahoo Sports thinks Los Angeles is the best long-term option for James due to the Lakers' promising young trio of Ball, Brandon Ingram, and Julius Randle. Additionally, the Lakers have the room to sign another star player along with James.
However, James has a previous history with Ball's father, Lavar. In March 2017, The elder Ball told ESPN that James' two sons won't be as good as James himself "because the expectation is very, very high." James responded by saying "Keep my kids' name out of your mouth. Keep my family out of your mouth."
Houston Rockets
Rockets' general manager Daryl Morey has a reputation for bringing in superstars, as he traded for veteran point guard Chris Paul last summer. The pairing of Paul and MVP frontrunner James Harden has payed massive dividends for Houston, who currently leads the Western Conference with a 57-14 record.
Adding James to a roster that is already among the best in the NBA may be enough to push the Rockets past the juggernaut Golden State Warriors.
Philadelphia 76ers
Similar to the Lakers, Philadelphia is set up for future success, with two of the brightest young stars in the league, Ben Simmons and Joel Embiid.
Fans of the 76ers are pulling out all the stops to bring James to Philly, including putting three billboards urging him to sign with the team in downtown Cleveland.
With the Sixers on the rise and Lebron's growing friendship with Simmons, the City of Brotherly Love continues to remain in the hunt for his services.
Cleveland Cavaliers
Amidst all of the rumors of James choosing Philly, LA, Houston, or somewhere else, there's always a possibility James decides to remain with his current team. He led the Cavaliers to their first NBA championship in 2016 and grew up in nearby Akron, Ohio.
Despite the Cavaliers' struggles this season, 59 percent of NBA players polled by ESPN believe James will return to Cleveland next season. The Lakers were the second most popular destination in the survey, receiving 22 percent of the votes.
At this point, it's anyone's guess as to where Lebron James will be playing basketball next year and beyond. When James makes his decision this summer, the result could transform the entire league.
About the Writer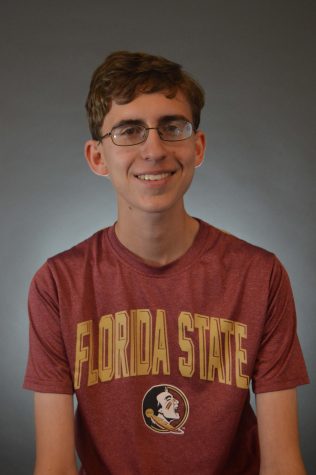 Joel Neuschwander, Science and Technology Editor
Joel Neuschwander is the Science and Technology section editor for The Broadcaster. This is his second year on the Broadcaster staff. Outside of school, Joel is a distance runner for the HHS Track and Field team, and enjoys spending time outside. Recommend0 Useful0 Enable Javascript to click a buttonMost Recommended Posts Five tips for teens...