Editorial: Retiring Bonds' Number is a Bad Decision
Hang on for a minute...we're trying to find some more stories you might like.
Cheating is going unpunished.
Barry Bonds defined the steroid era. As one of the premier players in the 90s and early 2000s, Bonds became an icon for all baseball fans and players. Little did they know that Bonds was involved in PED (Performance Enhancing Drug) usage deals with BALCO (Bay Area Laboratory Co-Operative). Nearly 15 years after Bonds' prime, the San Francisco Giants have decided to retire his number, 25 (no other player can wear number 25 as a Giant). Even though the steroid era is seemingly over, Bonds still doesn't deserve to have his number retired. The MLB shouldn't honor cheaters.
While Bonds may have been the most prolific of the PED users, he wasn't the only one. Dozens of all-star players from 1991-2013 were caught using steroids, notably players like Mark McGwire, Sammy Sosa, and Roger Clemens. These players created a statistical boom in baseball. For example, the single-season homerun record was set at 61 in 1961, and stood for 37 years. But McGwire, Sosa, and Bonds combined to break this mark six times. While the MLB has suspended players on occasion for steroid use, they have dished our way worse punishments for much less-serious offenses.
Baseball legend Pete Rose, the all-time leader in hits, was banned from baseball for gambling in the 1980s. The result was Rose not being allowed to be admitted to the Hall of Fame, manage a team, or be involved in the game in any way. This is a much less serious offense than flat out cheating. What Rose does on his own time doesn't relate to baseball, Bonds's cheating certainly does.
Another example is Joe Jackson, a baseball player in the 1910s. Jackson, along with several other members of his team, accepted money to allegedly lose the 1919 World Series on purpose. But Jackson didn't play poorly in the series. He hit .375 and had the series's only home run. Nonetheless, Jackson was banned from the game. He has the third highest batting average in history (.356), but isn't in the Hall of Fame.
Honoring Bonds in San Francisco isn't even the worst thing that can happen for baseball. Retiring the number of one steroider could lead to honoring several others. Bonds is a special case because he didn't use steroids for his entire career. Players like Sosa and McGwire were either using steroids for their entire career or didn't play at all-star caliber until they used PEDs. If Bonds gets his number retired, these other players could follow, or even be accepted into the Hall of Fame. The Baseball Writers Association of America (BBWAA), those who vote on the Hall of Fame inductions, could see this as a sign that they should induct PED users, which would lead the Hall down a very slippery slope.
But Bonds was far different from other players. He established himself as a future Hall of Fame player early on in his career. Bonds won three Most Valuable Player (MVP) awards before his link to steroid use and had driven in nearly 1100 runs. This is why post-career honors for Bonds are never out of the question. He had the talent, but he blatantly abused it.
If the MLB allows Bonds to be honored, they condone the actions of all the steroiders who ruined baseball for over two decades. While it is a tradition to retire numbers of players who played well for their teams, this needs to be the punishment for the PED users from this era. Bonds knew what he was doing when he took the drugs, and decided to do it anyway. These players sacrificed their legacy for a few years of fame, now they pay the price.
Now, the fans need to step up. The Giants can't be allowed to make a quick buck in ticket sales at the cost of honoring a man who was indicted for perjury and obstruction of justice just ten years ago. If fans stand by and do nothing and watch while the most legendary cheater in baseball history has a whole day dedicated to his crimes, they accept Bonds's accept Bonds's action just as much as the MLB.
Barry Bonds's number is set to be retired in August.
About the Writer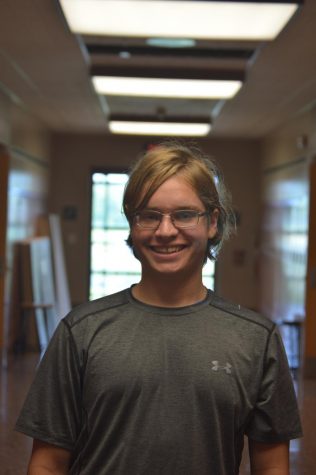 Sam Allery, Sports Editor
Sam Allery is the editor of the Sports section. He is a senior at Hershey High School and has been a part of the Broadcaster for three years. Sam also...