Norway Tops Medal Count at 2018 Olympics
Hang on for a minute...we're trying to find some more stories you might like.
Norway's Pyeongchang olympic heroes made history and were the overall top medal winners.
Home to just over five-million people, Norway is not a global power. But with 39 total medals, this small country set a new national record. They've always been winning-Norway's been in the top six in total medals in every winter olympics since 1992-so it's not a huge surprise that they're doing so well. Considering that the Norwegians have the most in the winter olympics than every other country, the fact that they're in first is not a shocker, but them having the most gold medals and even setting a record for it is.
So why are they doing so well?
Nobody knows for sure, but there are theories. Wall Street Journalists Ben Cohen and Sara Germano say it's because Norway is "the most chill nation at the winter olympics." Dan Wolken from USA Today says that their unique approach to sports where they don't keep score in youth athletics is the reason behind their dominance.
While those things may influence how Norway is doing, there's really more to it than that. While Germany has more world-class tracks to practice on year-round, Norway has 72 speed skating ovals. So they have more than enough structures to practice whenever they want or are able to. On top of that, their best athletes compete in events where they can win multiple medals. One of America's best athletes in Pyeongchang, Chloe Kim, can only compete for one medal, while women's Norwegian cross-country skier Marit Bjorgen competed in four events, and she medaled in all four of them.
Norway finished with 39 medals and Germany finished in second with 31. According to Michael Baumann from The Ringer, if the U.S. wants to beat Norway in the next winter olympics, "All the U.S. has to do is dramatically reduce income inequality, invest heavily in athletic facilities, and retrain its best athletes in sports with the greatest potential to earn multiple medals. Oh, and be more chill, too."
About the Writer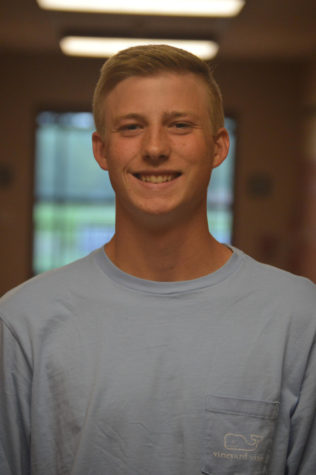 Evan Spinney, Reporter
Evan Spinney is a reporter for the Broadcaster. He is a junior at HHS and has been a part of the Broadcaster for two years. Evan also is on the Hershey Cross Country team, is a member of Chess club, and raised Labradors for Susquehanna Service Dogs (SSD). Recommend0 Useful0 Enable Javascript to click a buttonMost...