Cleveland Cavaliers Keep LeBron but Trade Six
What will the king do with his new teammates?
LeBron James, a professional basketball player for the Cleveland Cavaliers, has been around in the National Basketball Association (NBA) longer than most current players. He started with the Cavs, but after seven seasons in Cleveland, he went to the Miami Heat. He stayed there for a few years, where he won two NBA championship titles. Then it was back to Cleveland. He is often poked fun at that he moves teams a lot and wants to play for someone with a better record, but in reality he's only played for Cleveland and Miami in his twelve-season career. Now, he's on the other end of the spectrum.  James isn't moving, but six former teammates are.
Derrick Rose. Dwyane Wade. Isaiah Thomas. Iman Shumpert. Jae Crowder. Channing Frye. All gone.
The Cavs appeared to be pretty aggressive at the trade deadline. In return for the traded players, Cleveland picked up Jordan Clarkson, Larry Nance Jr., Rodney Hood, George Hill, and Miami's 2018 second round pick.
Thomas and Frye were sent to the Los Angeles Lakers. Wade is going to play with the Miami Heat, and Shumpert with the Sacramento Kings. Crowder and Rose are playing with the Utah Jazz now.
With the new additions and whole new roster, The Ringer say that it is hard to tell what direction the team is going, especially with the amount of players whose contracts will expire by 2020. Nine players on the Cleveland roster will become unrestricted free agents within the next few years, but they do have an opportunity to sign back with the Cavs once their contracts expire.
However, the new team is showing promise already. On Sunday, February 11th, the Cavaliers beat the Boston Celtics 121-99, and made "a clear statement about who should once again be favored in the Eastern Conference," according to Bleacher Report.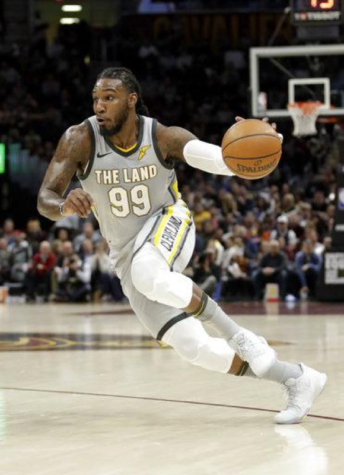 About the Writer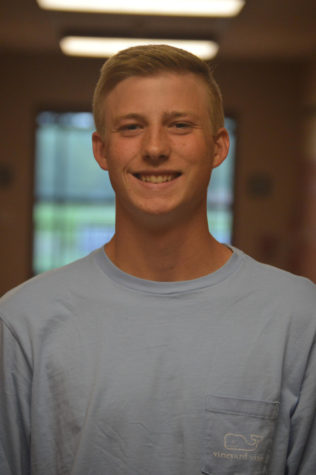 Evan Spinney, Reporter
Evan Spinney is a reporter for the Broadcaster. He is a senior at HHS and has been a part of the Broadcaster for three years. Evan also is on the Hershey...