HHS Announces February Students of the Month
Hershey High School (HHS) Principal, Mr. Smith, and HHS administration recently chose two seniors, Twisha Bhardwaj and Matthew Venable, as February Students of the Month.
"This group of students is pretty phenomenal," Mr. Smith said.
Twisha Bhardwaj, female February student of the month, enjoys Model UN, playing cello, dancing ballet, and exploring biology through Science Olympiad.
"Through my time here, I was never given the idea that I had to squeeze myself into a singular category, calling myself a 'science person' or a 'music person' when I could be both," Bhardwaj said.
Bhardwaj plans to study neuroscience or human biology at Dartmouth College, while minoring in English. According to Bhardwaj, she wants to "somehow weave these starkly contrasting fields into a career."
Matthew Venable, male February Student of the Month, is extremely involved in all of the musical ensembles in HHS, including chorus, youth orchestras, brass quintets, marching bands, pit orchestra, and more. "My love for music has become a huge part of who I am," he said.
Along with music, Venable loves biological and physical sciences.
Venable said his greatest accomplishment was when he got to the playoff finals in his fantasy football league with an auto drafted team. "I know next to nothing about football," he added.
He is not sure what he wants to major in, but he finds interest in pediatric cardiothoracic surgery and anesthesiology.
Through Healthcare Career Exploration Program (HCEP), he has been able to explore various medical careers and find out what he loves and what he does not.  
After high school, both Bhardwaj and Venable would like to complete four years of undergraduate education, then continue on to medical school, eventually pursuing a profession in medicine.
These exemplary students are chosen based off of academic criteria, extracurricular involvement, and service within the community and school.
To choose the Student of the Month, Mr. Smith and the department chairs have a meeting where they bring a list of student recommendations. At the meeting, the department of chairs choose one male and one female to represent HHS as students of the month.
Students who are chosen are honorees at a Rotary Club luncheon and are also recognized at a Derry Township School Board meeting. At the lunch, the students give a short speech about their plans for college and their accomplishments so far.
The female winner is also recognized by the Federated Women's Club.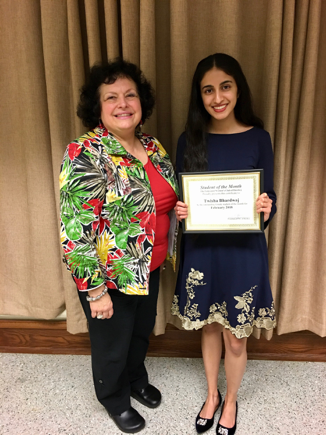 About the Writer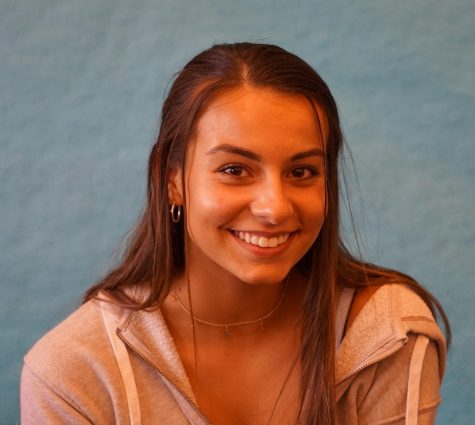 Claire Sheppard, Feature Editor
Claire Sheppard is the Feature Editor for The Broadcaster. She is a senior, and this is her third year writing for The Broadcaster. She enjoys iced coffee,...