Kylie Jenner announces her first baby
After keeping her pregnancy a secret from the public eye, first time mom Kylie Jenner announced that she gave birth to baby girl Stormi Webster on Feb. 1, 2018.
Her baby news broke multiple social media platforms, specifically Instagram, YouTube, and Twitter, and with only eight days on earth, Stormi Webster is already possibly the most liked baby on the internet.
The uproar began with her initial Instagram post which currently has over 10.5 million likes; the post includes an elaboration on her decision to abstain from publicity during her pregnancy despite belonging to one of the most social-media friendly families.
"My pregnancy was one I chose not to do in front of the world," Jenner said on Sunday. "I knew for myself I needed to prepare for this role of a lifetime in the most positive, stress free, and healthy way I knew how."
Following her announcement post, Jenner shared a heartfelt video on Youtube that captured the emotional details of her life over the last nine months. Jenner's 11-minute "To Our Daughter" video has acquired over 54 million views on Youtube and was comprised of home videos, doctors' appointments, friend and family interviews, a baby shower, and delivery room moments.
Her close friends and relatives tell the viewers, her unborn child, and the media, what a great mother Jenner will be and how badly the young star has wanted this.
Although the published video helped feed the public's thirst for Kylie's pregnancy reveal, the Youtube collaboration was missing one thing: the baby. The video ends with sentimental clips of the baby's father, Jacques Webster (Travis Scott) anxiously waiting alongside Kris and Khloe Kardashian in the delivery room, but the viewers cannot see Jenner or her newborn.
Two days after the "To
Our Daughter" video was revealed, Jenner shared the first picture of her baby girl lightly holding her mother's thumb. With over 16.6 million likes on Instagram, the sweet photo beat out the past record holder, Cristiano Ronaldo's wife's pregnancy post, to be the most liked picture on Instagram.
About the Writer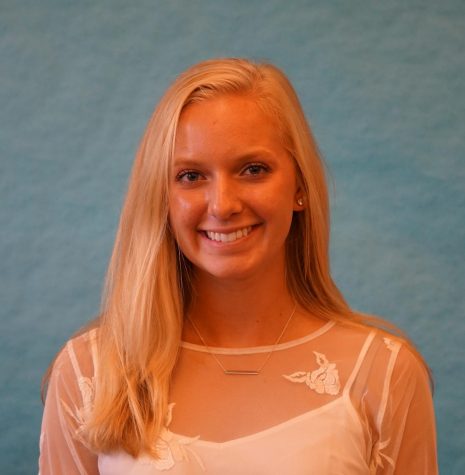 Olivia Bratton, Editor-in-Chief
Olivia Bratton is the co-Editor-in-Chief for the Broadcaster. She is a senior, and this is her third year writing for The Broadcaster. In addition to Journalism,...