Editorial: Why the Ball family did not live up to their hype
The sons are starting to look like their father in game.
The Ball family is made up of three brothers, Lonzo, LiAngelo, and LaMelo – all of which are known for their basketball "talent." LaVar Ball, the three boys' father, coached all three from a young age and raised them to be basketball prodigies. Each of them has made their name in the basketball community, all for different reasons. Not all of which are good. Lonzo, known for his journey to the National Basketball Association (NBA). LiAngelo, known mainly for his stealing fiasco in China. Lastly LaMelo, who is a very hated player that scores a lot of cheap points and plays little to no defense.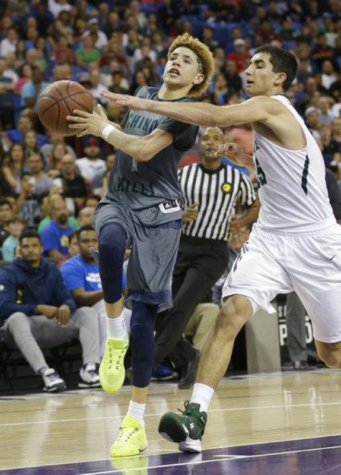 Lonzo played in the 2017 summer league and contributed to the Lakers winning the off season competition. As a point guard, he led the league in assists per game, averaging about nine assists in each of the six games he played in. The start of the season began for Lonzo on October 19th when the Lakers played the Los Angeles Clippers. He only had three points, nine rebounds, and four assists in the Laker's 92-108 loss. Compared to his college stats, he was a disappointment. When he played for UCLA, he would average more than 14 points per game, and hit shots more frequently and more accurately.
"Through 12 games, Ball is shooting just 29 percent from the field and 22 percent from long range. He's the worst shooter in the league with more than 120 attempts on the season," For The Win USA writer Nick Schwartz said.
LiAngelo, the middle child, played at Chino Hills High School in California with his brothers. He is not as popular as his two brothers because he hasn't had as many of his basketball moments go viral, but he committed to UCLA, just like his brother who went pro. But he, along with two of his teammates, ran into some trouble recently while visiting China. Three UCLA boys, including LiAngelo, were arrested for shoplifting at a Louis Vuitton store, thinking they would just get away with it.
All three were recently released thanks to President Trump, according to the New York Times. LaVar has reportedly sent Trump a pair of his family's signature Big Baller Brand (BBB) shoes, the ZO2's, as a thank you gift.
Lastly, LaMelo. He's the 92-point game brother. But is that really a good thing? Some people view that the game that made him famous as an insult for his lack of defense. Video footage shows him scoring, jogging barely past half-court, sometimes not crossing at all, waiting until their team had the ball, and then getting the ball with nobody guarding him, because he's already on the other side of the court.
Drew Franklin, a reporter for Kentucky Sports Radio, said, "All 92 points should be stripped from the record books and he should be banned from the game for his cherry-picking and refusal to play defense." At least 22 points were scored from his cherry-picking strategy.
But it's clear to see why he doesn't play defense, as shown by The Fumble.
His 92 point scoring game was an all time high, but he doesn't always play that way. In a game against the Compton Magic basketball team, LaMelo went 4/30 shooting (13% field goals made), and 1/15 three pointers (0.06%).
All three brothers showed great potential at a high school level, but Lonzo fell through in the NBA, LiAngelo is now more widely known for theft rather than the fact that he is playing for a division one college, and LaMelo's lack of defense, poor form, instinctual flaws, and inconsistent performance prevents him from becoming an even more lethal player. This shows that Lamelo won't make it far in his career in basketball.
About the Writer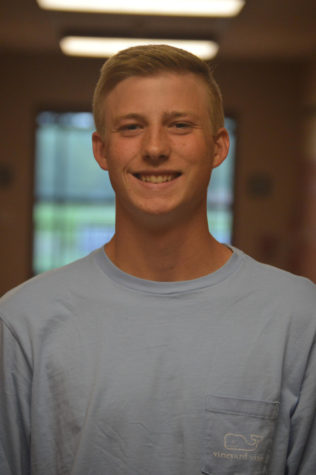 Evan Spinney, Reporter
Evan Spinney is a reporter for the Broadcaster. He is a senior at HHS and has been a part of the Broadcaster for three years. Evan also is on the Hershey...