Buffalo Bills make playoffs for first time in 18 years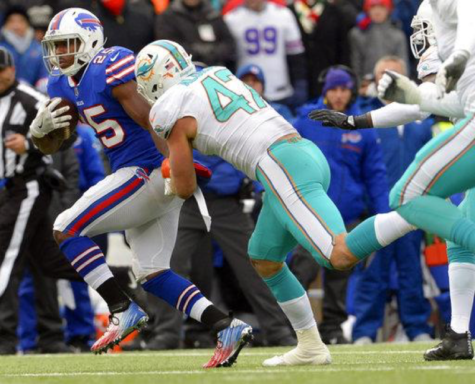 The longest current drought in all of American sports has a new owner.
In sports, a drought refers to the amount of time passed without advancing, whether it's winning a championship or making it to the playoffs. For the NFL team Buffalo Bills, they held the record for longest playoff drought, once the Chicago Cubs won the world series for the first time in 108 years. The last time the Bills made it to the playoffs was 18 years ago, in January of 2000.
The Bills played the Miami Dolphins in week 15 to determine who would make it to the playoffs. Buffalo scored within the first five minutes of the game with a rush from running back LeSean McCoy giving them the early lead. McCoy rushed for only 50 yards in the game, but successfully reached over 10,000 career rushing yards during the second quarter. McCoy then received a pass for a touchdown, putting them up 14-6.
The Bills came out on top with a 24-16 win, but they weren't in the playoffs just yet-the Cincinnati Bengals needed to beat the Baltimore Ravens in order for Buffalo to advance.
Cincinnati quarterback, Andy Dalton, threw a 49 yard touchdown pass to wide receiver Tyler Boyd in a fourth quarter drive. There were only 44 seconds left in the game, and the Ravens did not score on their last possession, so Baltimore was eliminated, and the Bills advanced.
Buffalo's playoff journey did not last long however, when they faced the Jaguars on January 7, 2018, and lost 10-3.
The team with the current longest postseason drought is now the Seattle Mariners, a Major League Baseball team who have not been to the playoffs in 16 seasons.
The Bengals received a nice gift from the Bills as a thank you for getting them to the playoffs.
They sent 1,440 wings, 90 pounds of celery, 30 pounds of carrots, 6 gallons of blue cheese, and 9 gallons of Duff's wing sauce with a ton of "thank you's" to go along with it for for eliminating the Ravens and forcing the Bills into the playoffs for the first time in 17 seasons.
About the Writer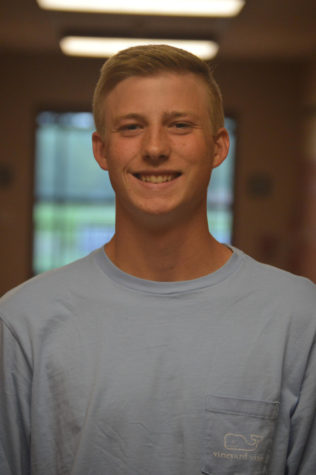 Evan Spinney, Reporter
Evan Spinney is a reporter for the Broadcaster. He is a senior at HHS and has been a part of the Broadcaster for three years. Evan also is on the Hershey...