Hershey High School Boys Basketball Defeats Palmyra
In one of their biggest rivalry games of the season, the Hershey High School (HHS) Trojans beat the Palmyra Cougars 60-35 on Friday, January 5, 2018.
Scoring a third of the team's points, HHS senior Nick Hines scored 18 points to lead Hershey to victory in their 10th game this season.
Other pivotal players in the game included HHS senior Drew Painter who scored 8 points, and 3 other HHS seniors, Jake Wilson, Michael Abruzzo, and Chase Wallace, each scoring 6 points.
The Cougars had points scored by Nick Jelliff, with 10 points; Kasey Shughart and Jake Wagner, with 7 points; and Braeden Drescher, with 5 points.
Having the upper hand at halftime, Hershey ended the game and finished with a 25 point lead, and with a final score of 60-35, the Trojans took home the win.
Hershey will play Susquehanna Township on Friday January 12, 2018 at Susquehanna High School.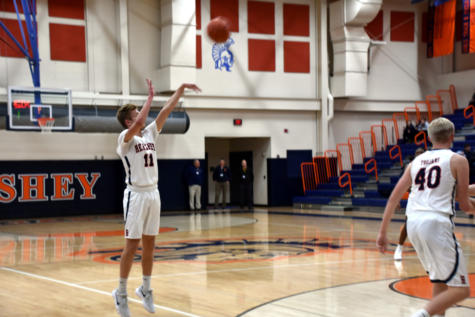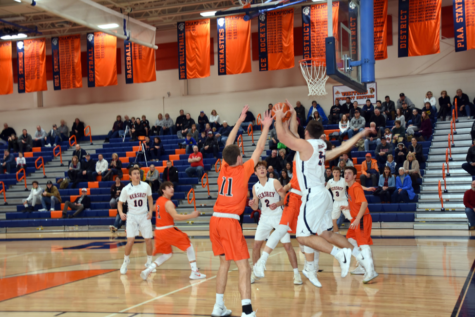 About the Writer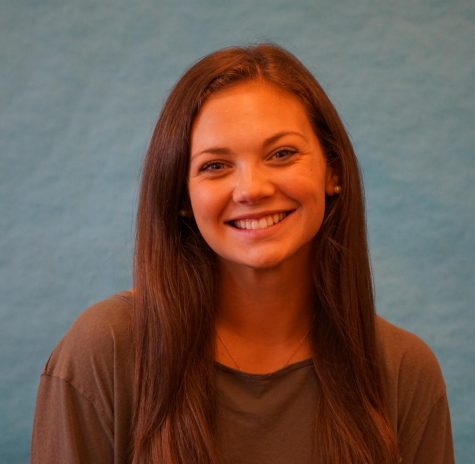 Katherine Clark, Sports Editor
Kate Clark is the Sports Editor for The Broadcaster. She is a senior, and this is her third year writing for The Broadcaster. She cheers for the football...