Sia releases Christmas album
Sia released her first Christmas album just in time for the holiday season.
Sia released Everyday is Christmas on November 17th. This album features 10 all-new, original Christmas songs such as the singles "Santa's Coming For Us" and "Snowman."
Greg Kurstin, a longtime Sia collaborator, helped her write the album. Sia was not planning on writing this album and explained how it happened completely by accident in an interview with Zane Lowe for Beats 1.
"It was easy and fun. So, we did it in two weeks. And I couldn't stop writing new songs — so, I ended up with an original album by accident," Sia said.
Sia also explained why she decided to do original songs instead of covers of Christmas classics.
"I thought we had a bit of a shortage of good Christmas music. There's obviously the classics and stuff, but anything new, I wasn't vibing that much on it," Sia said, "I just was having so much fun, because it's already there, all of the concepts, you just have to expand on them."
These new songs still have her original upbeat style and her emotional ballads, but they're tied up with a festive vibe. From the ballad "Snowman" to the upbeat tone of "Ho Ho Ho," Sia's original style is prominent throughout the album with a Christmas feeling.
One song of the album is called "Puppies Are Forever" and talks about how dogs should not be used just as a Christmas present and should be a universal overall gift. Sabrina Broderick, a writer for the The Daily Nebraskan, expressed how she thinks that this could possibly be the album's weakest link.
"One of the worst songs on this album has to be the song "Puppies Are Forever," Broderick wrote. "Usually, Sia is known for her amazing songwriting ability, but 'Cause they're so cute and fluffy with shiny coats, but will you love 'em when they're old and slow' does not show that off."
Three music videos have been released for the songs "Santa's Coming For Us," "Candy Cane Lane," and "Santa's Coming For Us." The videos feature a bunch of stars, such as Caleb McLaughlin, Kristen Bell, Wyatt Oleff, Sophia Lillis, and more. "Candy Cane Lane" is a claymation video where a little girl seeing a snow monster follows it to a house, and ends with "To Be Continued." "Ho Ho Ho" continues the story of "Candy Cane Lane" and also ends with "To Be Continued," meaning that there will be a follow-up video to continue the girl's story.
The album debuted at number 27 on the Billboard 200 and has 15,000 pure album sales.
Everyday is Christmas album cover featuring Maddie Ziegler, a dancer commonly found in Sia's music videos and on album covers. The cover features the classic Sia hairstyle with a red a green twist and a wrapping paper bow (siamusic)
Santa's Coming For Us music video:
Candy Cane Lane music video:
Ho Ho Ho music video
About the Writer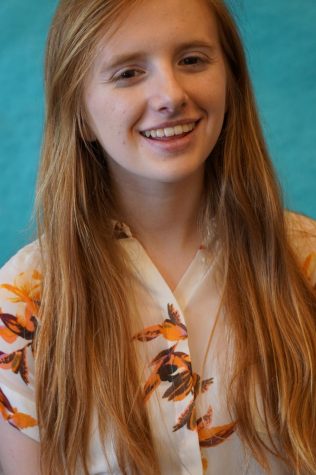 Natalie Taylor, Layout Designer
Natalie Taylor is the Head Layout Manager for the Broadcaster. She is a senior, and this is her third year writing for the Broadcaster. She enjoys theater,...