Michael Flynn pleads guilty for lying to the FBI
Hang on for a minute...we're trying to find some more stories you might like.
Michael Flynn has pled guilty to lying to the Federal Bureau of Investigation (FBI) and is reportedly cooperating in the investigation by special counsel Robert Muller.
According to the New York Times, "Flynn, pleaded guilty on [Dec. 1] to lying to the FBI about conversations with the Russian ambassador last December, becoming the first senior White House official to pledge cooperation in the special counsel's wide-ranging inquiry of election meddling."
This guilty plea comes just after Trump administration foreign policy advisor George Papadopoulos's own plea in early October to the FBI. This follows soon after the indictments of ex-Trump campaign manager Paul Manafort and associate Rick Gates.
The Washington Post published a statement from Flynn which reads, "My guilty plea and agreement to cooperate with the Special Counsel's Office reflect a decision I made in the best interests of my family and of our country. I accept full responsibility for my actions."
Flynn has "promised full cooperation," said ABC News, "and, according to a confidant, is prepared to testify that Donald Trump directed him to make contact with the Russians, initially as a way to work together to fight ISIS in Syria."
Flynn's guilty plea is still a developing story and could have a profound impact on the Trump administration. "Flynn's cooperation is 'going to open the door to a whole avenue of information,' said Bradley D. Simon, a former federal prosecutor in Washington and New York," reported the Los Angeles Times, "Obviously, the president and those in the White House have to be deeply concerned about today's developments."
About the Writer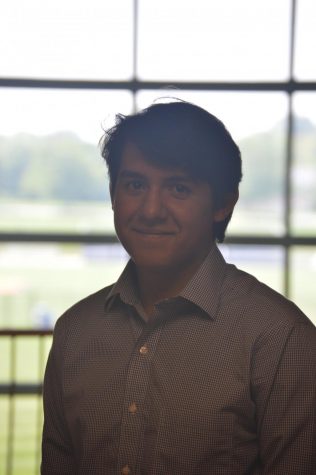 Ethan Sniderman, Lead Politics Reporter
Ethan Sniderman is the lead politics reporter for the Broadcaster. He is a junior at Hershey High School and has been a part of the Broadcaster for two...