HHS Fall Sports Recap
Hershey High School (HHS) has an estimated total of 1,200 students from grades 9 through 12. Out of 1,200, 349 of those students are athletes and participate in a fall sport. With a total of 68 combined wins for all fall sports at Hershey, HHS has taken the standards for high school athletics to a new level.
Boys Varsity Cross Country
The Boys Varsity Cross Country team finished the season with a record of 4-2. The team had some great wins throughout the season, defeating many of Hershey's rivals. HHS senior captain Andrew Sullivan ended his last home meet on senior night with a time of 18:48, where he placed in first against, both, Palmyra and Susquehanna. Sullivan also went on to qualify for and participate in the State meet placing 73rd overall.
While Sullivan was the only one to make it to States, the boys supported him every step of the way. HHS sophomore Luke Sheppard says that a few of them, including himself, stayed for an extra week of practice to run alongside Sullivan in preparation for the big meet. Sheppard said, "Our guys team is really close; I like to think of us as a family and it took us a good amount of the season to get going. There's a bright future ahead of us, but only if we are able to put in the work."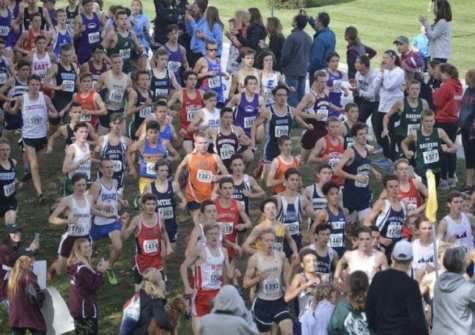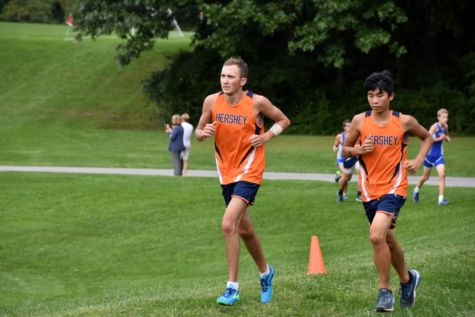 Girls Varsity Cross Country
Hershey Girls Cross Country had an undefeated season that brought forth State titles and new records to HHS. They became the first Hershey Girls Cross Country team since 1993 to make it to States, where they placed in the top ten. During their State meet, HHS senior Andie Demko placed higher than any girl at HHS ever has. The girls also placed second at the Mid-Penn Championship with a score of 91. Demko placed in third with a time of 18:42:08 alongside Faith Mark, HHS junior, who placed sixth with a time of 19:31:17. The girls were also named Keystone Division Champions and placed third in Districts.
Though it was important for the team to have strong runners, the team results all depended on the girls pushing each other and working together. Katie Jones, HHS sophomore, said that the talent, support, and positivity from the seniors helped make the team work together as one.
Jones said, "A lot of people think that the reason teams make it is because of one amazing runner, while this helps, a lot of it depends on the top five runners (scorers). So having this type of depth and having one another to push us is really what stood out about our team."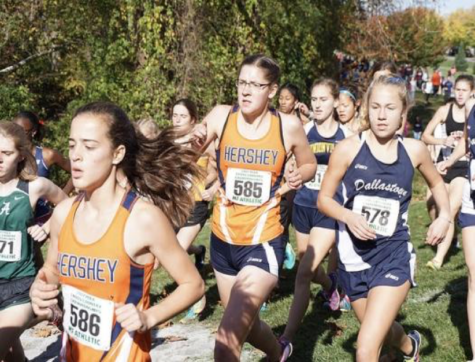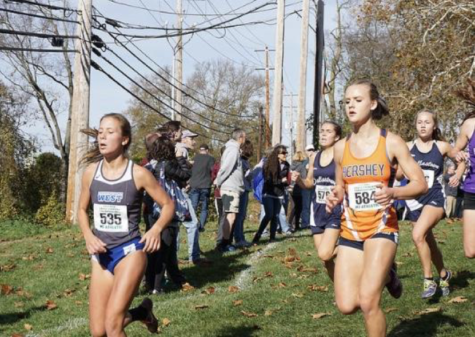 Varsity Field Hockey
Hershey Girls Field Hockey finished their season with a record of 20-6, and the Mid-Penn Championship title. In their regular season, the Trojans defeated rivals such as Palmyra and Lower Dauphin. The team made it to both district semifinals and state semifinals. Hershey took Central Dauphin in a 5-0 game in district quarter-finals to qualify for semifinals.
The Field Hockey team's teamwork allows them to excel and work together. Maddie Zimmer, HHS sophomore, is a big part of the team as leading scorer and one of the Top Five Players in the Class of 2020 in the country, according to MAX Field Hockey. HHS sophomore Shealyn Tatara was ranked alongside Zimmer as one of the Top 50 Players in the Class of 2020. The Trojans' goalies, HHS juniors Kit Olmstead and Mallory Drayer, have plans to further their athletics at the University of North Carolina and the University of Maine respectively. Olmstead says the team focused on working together to make good runs that generate passes up the field. She also said senior captains Mary-Anne Nortier and Korryn Kehler were consistently making good runs on the forward line.
Olmstead said, "Hopefully next season will be even better. We can only go up from here!"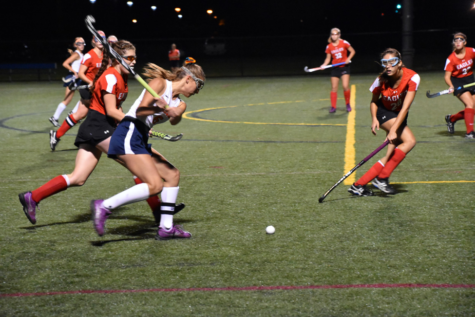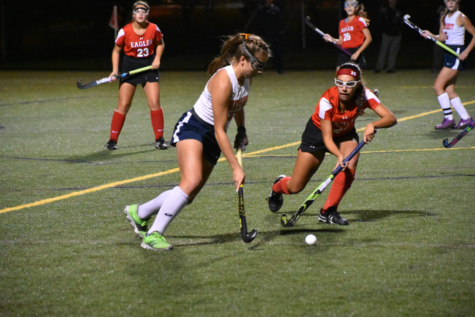 Varsity Football
With a 2-8 record, the Varsity Football team put forth not only their best effort but also brought their motivation and focus to win some of their biggest games from the season. Bringing home the 75th Annual Cocoa Bean, the boys won back the title of the Bean winner. They defeated Milton Hershey with a final score of 15-14 from a two-point conversion. Breaking Milton Hershey's winning streak of three consecutive years, the Trojans brought fans to their feet as they brought home the win and reclaimed the annual game winning title.
After their performance at the Bean, senior Jack Shea won PennLive's Player of the Week. With more than 1,500 votes, Shea was named for his 18-yard touchdown reception, five recorded tackles, interception and blocked field goal attempt. HHS quarterback, senior Ryan Nerino, secured the win when he hit Shea for the touchdown and scored the winning point with a quarterback sneak. HHS senior Chase Wallace says the Bean was one of the most fun games he's ever been a part of. Wallace said, "The stands were full, the whole crowd was into it, and it was a rough and hard fought game."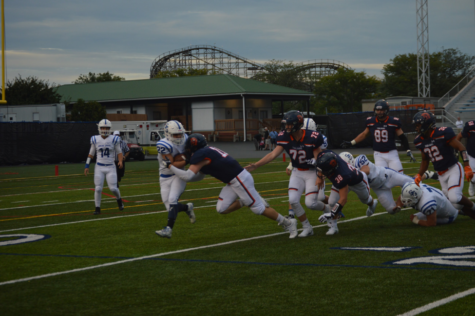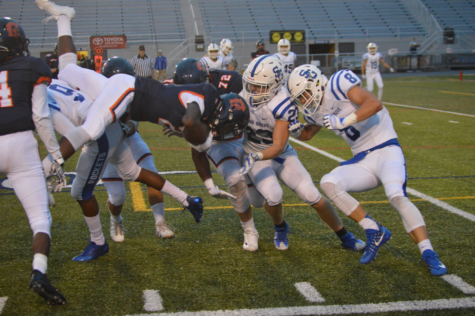 Boys & Girls Varsity Golf
This season, the Boys and Girls Varsity Golf team worked hard to place well in matches and finish the season with a record of 14-16. The team placed second at their first match at the Happy Valley Invitational, setting the tone for the season and more that was to come. As the team continued their season at the Mid-Penn Keystone match, the team placed in fourth with a score of 352. Later on in the season, Nate Shaw, Amanda Gerrish and Abby Han all qualified for the district match but were defeated and concluded the season.
Including two of their own players, Gerrish and Han were both honored by the end of the season with the 2017 Mid-Penn Keystone Girls All-Star selection. Having a strong consistent season, they were named top six by the golf coaches inside the Mid-Penn Conference and chosen alongside other players in the district. Along with those titles, Shaw participated in the Mid-Penn Boys Championship and finished with 82 (+10). Hershey placed 8th in the championship and concluded their season. Shaw says that his experiences during the season and his first day at districts was very motivating, and he hopes to make a run at states for the 2018 season.
Shaw said, "I think we played really well as a team the first match, and that was motivating for us. We hope that returning key players and hopefully some upcoming key players can help to make next season even better."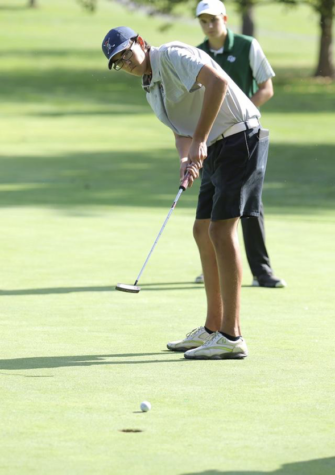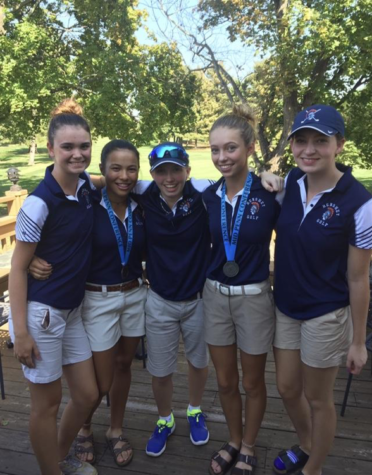 Boys Varsity Soccer
Finishing their season with a final record of 12-5, Hershey Boys Soccer had the chance to qualify for District 3 AAA boys soccer title as well as the  State tournament. The boys played against Hamburg Area High School in their first round of Districts. Defeating them by a final score of 1-0, Hershey moved on to play Gettysburg Area in Quarterfinals.  Thanks to a double overtime 3-2 win the team qualified for a spot in States. After a loss to Lower Dauphin in the Semi-Finals, Hershey advanced to the third round before they were defeated by Northwestern Lehigh, 1-2. Bringing their season to an end, the boys soccer team was ranked third in the Mid-Penn Keystone Division and finished top eight in Pennsylvania.
Alex Morgret and Chris Cronin were each named the athlete of the month after being nominated by their coaches. Morgret was chosen for the month of September as he brought the season to an end with a 169 saves. Being nominated for the month of October, Cronin had a consistent season and scored the game winning goal in double overtime taking the team to States. Cronin finished the season with four goals and two assists. HHS junior and varsity player, Brendan Kerr finished the season scoring a total of 15 goals and 34 points by the end of the year. As a key player for the season, Kerr scored a third of the goals for the team and had four assists overall. Sophomore and varsity player, Will Miller says that losing the seniors will be tough, but having a good senior class next year as well as underclassmen will help lead the team to another successful season.
Miller said, "it was all thanks to our captains, they were some of the best, hard working individuals I know and seeing them putting in their all in practices and in games motivated me and the other players."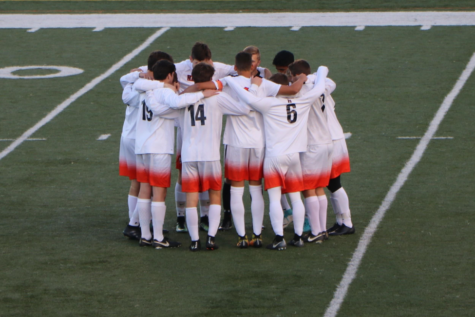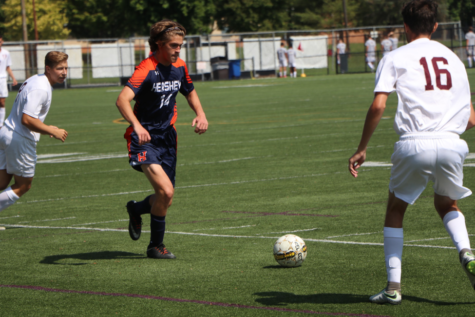 Girls Varsity Soccer
Concluding their season with a record of 9-9, the girls soccer team had many big wins throughout the season. Beginning the year with a rough start and very few wins, the girls put their focus on working more as a team and brought their motivation to the field when it came time for game day. Gaining back their consistency and winning one game after another, the seniors were able to enjoy one of their last nights as a Trojan after they beat Mifflin County High School with a final score of 1-0. Earlier in the season as they ended their game in a tie against one of their biggest rivals, Palmyra, Hershey was able to pull through for one of their last matches when they played them once again and defeated the Cougars 1-0. Hershey concluded the year ending their season ranked 4th in the Mid-Penn Keystone Division.
HHS senior Lauren Epler was awarded Mid-Penn Keystone Division player by league coaches her junior year. Epler will continue her education and soccer career at Kutztown University. Epler concluded her senior year with a total of 12 career points including five goals and two assists her senior season. HHS senior McKenna Lewis led the team scoring with nine goals and a total of four assists. Lewis concluded with 22 career points giving the team making a fourth of their goals for the season. HHS junior Mayah Nicholson says the seniors always contributed to the team immensely because they always pushed to always learn from what we might have messed up on in previous games or practices.
"I think the best accomplishments of the season was definitely coming together as a team. As the season went on we came together as a family. We accomplished so much with our playing as the year went on and we never gave up," said Nicholson.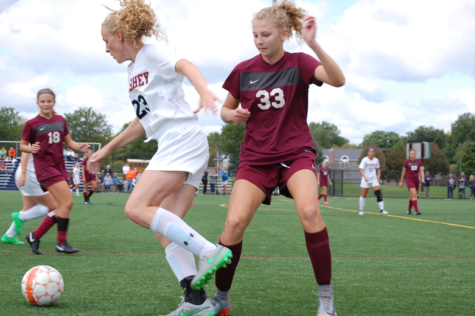 Girls Varsity Tennis
Concluding their season with a record of 18-4, the Hershey Girls Tennis team had one of their most successful seasons yet. Coming out as one of the big winners in the 2017 Mid-Penn Conference Class 3 AAA Girls Tennis Tournament, Hershey led the medal count in both singles and doubles as they competed against Palmyra, Central Dauphin and Cumberland Valley. As the girls won the gold and advanced onto District 3 matches, Hershey was able to place runner up and move on to states making their way through semi-finals. Making it to round 2 in states, Hershey was defeated by Council Rock North High School and placed District 3 runner-up. Finishing the season, the girls were ranked first in the Mid-Penn Keystone Division and placed 8th in the state overall.
HHS senior Heidi Luise Wingert was given the title of Mid-Penn Champion for the 4th consecutive year. Wingert has won the title since her first year in high school competing against some of the best players in the district. As for HHS senior Ashlynn Searer, she was named athlete of the month for winning a majority of her matches and having back-to-back amazing seasons. Sisters Lexie and Caroline Corcoran both played their first year together and ended the season as Mid-Penn Champions for doubles.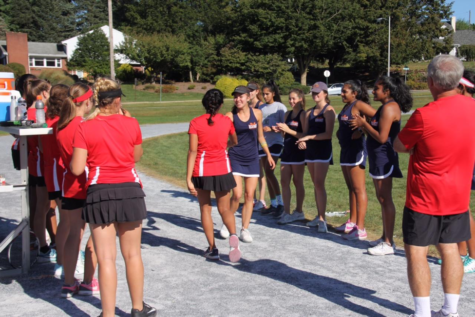 Girls Varsity Volleyball
Hershey Girls Volleyball finished their season with a record of 7-8. Losing a key senior player and having to start from scratch mid-season, the girls volleyball team had to adapt to new and bigger changes. Making corrections to their rotation and lineup, the team did what it took to overcome this obstacle and gaining more wins. The team completed the year with 141 aces, 346 kills, and 59 blocks. The girls were able to work together and finish the year placing 4th in the Mid-Penn Keystone Division with a league record of 5-7 and an overall record of 7-8.
With a total of 23 players, the girls will be losing seven seniors but will gain the talent of many new freshman for the 2018 fall season. HHS sophomore Annie Shay placed on the First Team for the Keystone Division along with nine other players in the district. Shay earned her spot on varsity as a freshman and is continuing her career as a sophomore starter. Concluding her season with almost 270 assists, the sophomore lead the team with the most assists in the 2017 year. Shay says after losing a key player it was difficult to adjust in the middle of the season. She stated having such a hard working group that used loss as their motivation, the team started to worry less about their mistakes and focus more on the game.
"Even though it's my second season there's already such a huge difference between my freshman year and sophomore year. All in all, I hope that this year we grow in skill and grow as a team because we're a motivated group of girls," said Shay.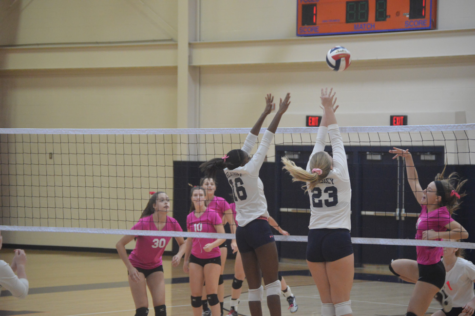 About the Writers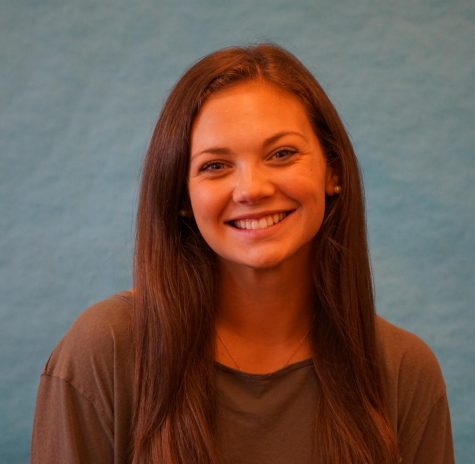 Katherine Clark, Sports Editor
Kate Clark is the Sports Editor for The Broadcaster. She is a senior, and this is her third year writing for The Broadcaster. She cheers for the football...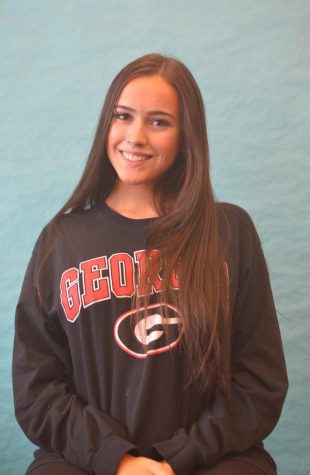 Carina Sarracino, Feature
Carina Sarracino is a Feature Editor for the Broadcaster.  She is a senior at Hershey High School and a third year member of the Broadcaster staff. Carina...