Matt Lauer fired from NBC after alleged sexual misconduct violations
Hang on for a minute...we're trying to find some more stories you might like.
NBC's star Matt Lauer was fired Tuesday morning after sexual misconduct allegations were made by a younger female co-worker.
Lauer spoke after lurid details tied him to a string of misconduct ranging from inappropriate remarks, sexual assault, and having a button installed under his desk that could lock his office door.
Since Lauer was fired, there has been at least two more complaints of him acting in an inappropriate manner according to the New York Times.
In wake of growing allegations, Lauer's former Today show co-anchor Savannah Guthrie read on-air his first statement of apology regarding the issue:  "Repairing the damage will take a lot of time and soul searching and I'm committed to beginning that effort. It is now my full time job. The last two days have forced me to take a very hard look at my own troubling flaws. It's been humbling. I am blessed to be surrounded by the people I love. I thank them for their patience and grace."
Lauer's allegations are in contrasted by a growing movement of women who continue to come forward with stories of sexual assault and misconduct in some of the nation's most well-known journalistic agencies and companies.   
Other notable men who have been noticed for their sexual misconduct include Hollywood producer Harvey Weinstein, who was recognized less than two months ago for his behavior with co-workers. The culling of men involved in the recent movement include former Fox News CEO Roger Ailes, who resigned last year, the network's former star host, Bill O'Reilly, and CBS' Charlie Rose.
Lauer also spoke out to dilute some of the stories being told, saying, "Some of what is being said about me is untrue or mischaracterized, but there is enough truth in these stories to make me feel embarrassed and ashamed. I regret that my shame is now shared by the people I cherish dearly."
About the Writer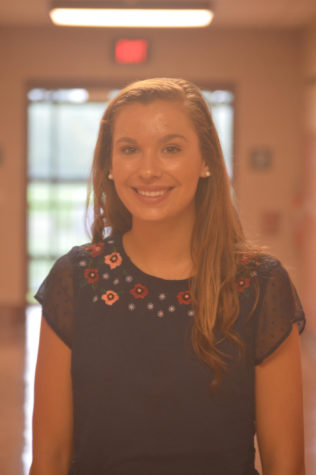 Brooke Daniels, Editor and Chief
Brooke Daniels is the editor in chief of the Broadcaster. She is a junior at Hershey High School and has been a part of the Broadcaster for two years. Brooke also enjoys playing volleyball and lacrosse. Recommend0 Useful0 Enable Javascript to click a buttonMost Recommended Posts Five tips for teens to slay Black Friday 3 Slo-mo:...