Sanders Introduces Bill to Rebuild Puerto Rico, Virgin Islands
Senator Bernie Sanders announced a $146 billion plan to rebuild Puerto Rico on Tuesday, November 28, 2017.
The Puerto Rico and Virgin Islands Equitable Rebuild Act is cosponsored in the Senate by Senators Richard Blumenthal (D-Conn.), Kirsten Gillibrand (D-N.Y.), Kamala Harris (D-Calif.) Ed Markey (D-Mass.) and Elizabeth Warren (D-Mass.). A companion bill will be introduced into the House.
"It is unconscionable that in the wealthiest nation in the world we have allowed our fellow citizens to suffer for so long. The full resources of the United States must be brought to bear on this crisis, for as long as is necessary," said Sanders in a press release.
46 percent of the island remains without power 70 days after Hurricane Maria devastated the island. Puerto Rico is home to 3.4 million US citizens.  
A report published by the Center for Puerto Rican Studies at Hunter College in October predicted more than 200,000 Puerto Ricans could leave the island in the next year.  That number could rise to 500,000, or about 14 percent of the island's population, by 2019.
The bill Sanders will introduce targets seven areas including Puerto Rico's crippling $79 million in debt, environmental cleanup, and rebuilding infrastructure, schools and healthcare facilities.  In the current draft of the bill, Sanders allocates $270 million for Puerto Rico and $20 million for the US Virgin Islands for renewable energy.  Prior to the disaster, just 2 percent of Puerto Rico's power came from solar power.
"The people of Puerto Rico and the U.S. Virgin Islands suffered one of the worst disasters our country has ever experienced, and Congress has done the minimum expected of us. Congress must rise to the occasion and implement this new Marshall Plan to help our fellow American citizens rebuild and recover," said Senator Kirsten Gillibrand, "We must all pledge to stand with these families until the islands are rebuilt and fully back on their feet."
The bill is also designed to rebuild Puerto Rico's power grid with a focus on renewable and solar power. Since Hurricane Maria hit the island on September 20, millions still remain without power.
The Marshall Plan, more formally known as the European Recovery Program, sent over $13 billion, nearly $140 billion in today's dollars, over four years beginning in 1948. The Marshall Plan was to help Europe rebuild after the devastation of World War II and was named after US Secretary of State George Marshall. Marshall had served as the US Army Chief of Staff during the war.
The Marshall Plan ushed a period of rapid growth in Western Europe. By 1951 the participating countries had returned to or exceeded pre-war production levels, according to the International Monetary Fund.
"But we cannot simply rebuild Puerto Rico and the U.S. Virgin Islands the way they were," Sanders said, "We must go forward to create a strong, sustainable economy and energy system in both territories and address inequities in federal law that have allowed the territories to fall behind in almost every measurable social and economic criteria."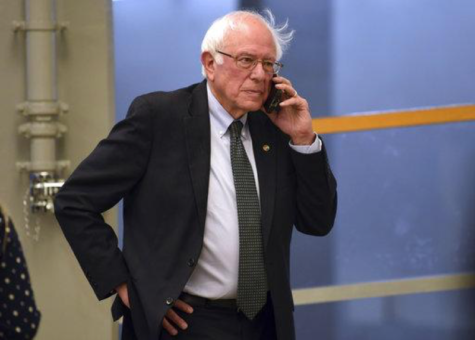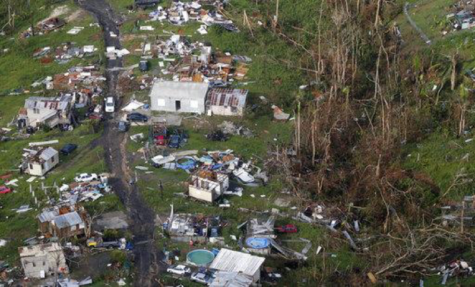 Senator Sanders and the cosponsors of the Puerto Rico and Virgin Islands Equitable Rebuild Act speak before reporters on Tuesday, November 28, 2017. A total of $62 billion allocated in the bill would help Puerto Rico and the US Virgin Islands to restructure their debt. (via Senator Sanders Facebook)