Top 5 movies to see this November
Have your money ready. You'll be taking lots of trips to the theater this month.
Wonder

 (Rated PG)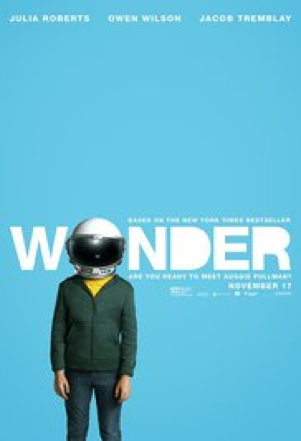 Wonder is the story of August "Auggie" Pullman (Jacob Tremblay), a 10 year old boy who was born with a type of Mandibulofacial Dysostosis, a genetic disorder characterized by facial deformities. Auggie had been home-schooled by his mother, but his parents decide to enroll him in Beecher Prep, a private school, for the start of middle school. Auggie is dealing with bullying at his school and wears an astronaut mask over his face to hide his condition. The movie was released on November 11 and is directed by Stephen Chbosky. It includes actors Julia Roberts as Isabel Pullman (Auggie's mother), Owen Wilson as Nate Pullman (Auggie's father), and Izabela Vidovic as Via Pullman (Auggie's sister). Click here to see the trailer.
2.Thor: Ragnarok  (Rated PG-13)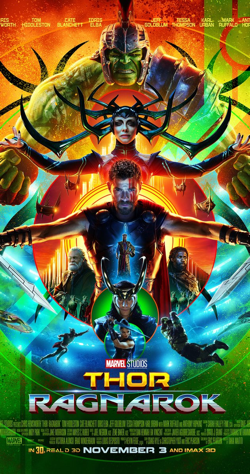 Thor: Ragnarok, the follow-up to 2013's Thor: The Dark World, is the third installment in the Thor franchise. The premise of the movie, released on November 3, is that Thor must defeat the Hulk in a duel and save Asgard from Hela and the coming Ragnarok. The movie is directed by Taika Waititi and includes actors Chris Hemsworth as Thor, Tom Hiddleston as Loki, Cate Blanchett as Hela, and Mark Ruffalo as Bruce Banner/Hulk. Click here to see the action-packed trailer.
3.Justice League (Rated PG-13)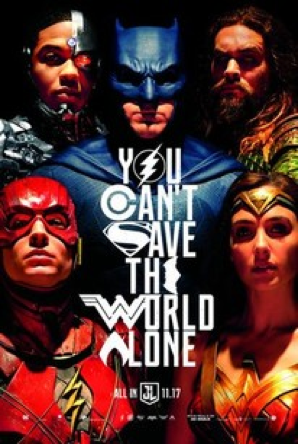 Justice League is an upcoming superhero movie based on the well-known DC Comics. In the film, Bruce Wayne/Batman (Ben Affleck) and Diana Prince/Wonder Woman (Gal Gadot) must assemble a team to defeat Steppenwolf and his Parademons, who are on the hunt for three Mothers Boxes on earth. The film is directed by Zack Snyder and also includes actors Henry Cavill as Clark Kent/Superman, Ezra Miller as Barry Allen/The Flash, Jason Momoa as Arthur Curry/Aquaman, and Ray Fisher as Victor Stone/Cyborg. The release date is November 17. Click here to see them in action.
4. Call Me By Your Name (Rated R)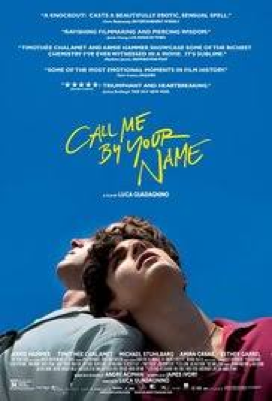 Call Me By Your Name is the story of Elio Perlman (Timothee Chalamet) living in Italy in the 1980s. Elio meets Oliver (Armie Hammer), an academic who has come to assist his father (Michael Stuhlbarg) at his parent's villa. A romantic relationship develops as Elio makes his way through a complicated teenage existence. The film is adapted from Andre Aciman's novel of the same name. The film, which will be released on November 24, also includes Amira Casar as Annella Perlman (Elio's mother) and Esther Garrel as Marzia (Elio's friend). Click here to see the official trailer.  
5. Murder on the Orient Express  (Rated PG-13)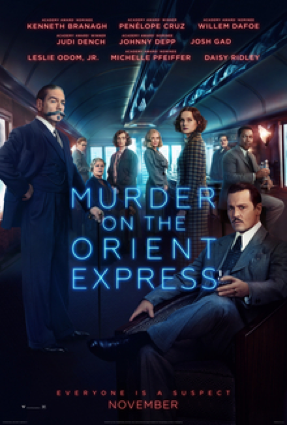 Murder on the Orient Express is a mystery film directed by Kenneth Branagh. The movie was released on November 10 and is the fourth film adaptation of the 1934 book by Agatha Christie. In December 1935, detective Hercule Poirot (Kenneth Branagh) must solve a murder on a broken-down train he is traveling on. The all-star cast includes actors Johnny Depp as Ratchett, Penelope Cruz as Pilar Estravados, Josh Gad as Hector MacQueen, and Leslie Odom Jr. as Dr. Arbuthnot. Click here to see the chilling trailer.
About the Writer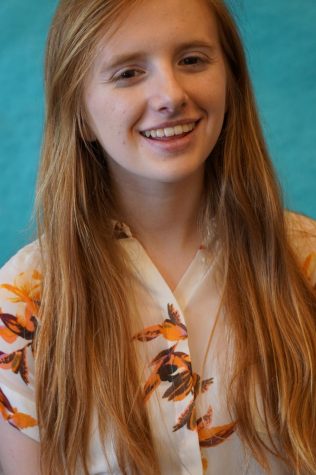 Natalie Taylor, Layout Designer
Natalie Taylor is the Head Layout Manager for the Broadcaster. She is a senior, and this is her third year writing for the Broadcaster. She enjoys theater,...