Veterans in our midst: HHS teachers on their service
November 11, 1919 marked the first Veteran's Day celebration in the United States.
Nearly one hundred years later we are still celebrating the same courageous people who put their life on the line to fight for our freedoms. Included in this article are a few of the local Hershey High School veterans.
Dr. Angela Grabuloff was 19 years old when she joined the United States Air Force in 1994. Originally from Middletown, PA, Grabuloff said she has a sense of adventure and joined the service so she could travel the world.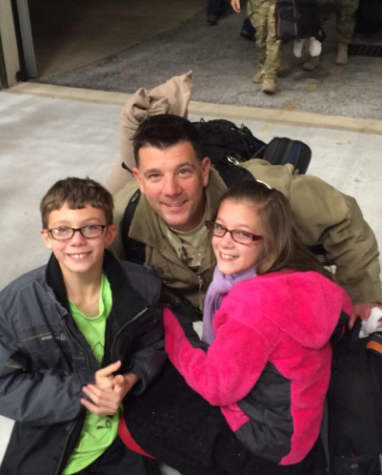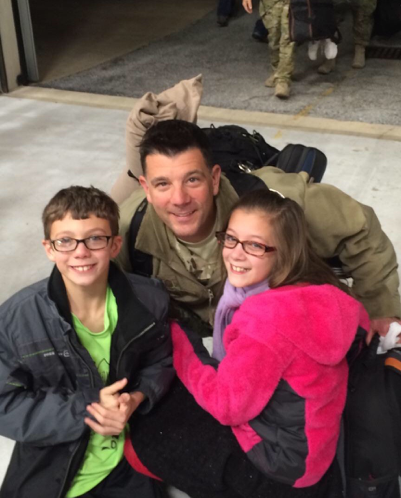 Upon enlisting, Grabuloff spent weeks at Lackland Air Force base in Bexar County, Texas for basic training. She described basic training with one word: "hell." She admits that the physical aspect of basic training isn't that hard, but on the contrary, the most difficult part was "having people yell in your face all the time."
After basic training, Grabuloff spent time at Fort Dix in New Jersey training with the Green Berets.
"That was the hardest thing I've ever had to do in my life, including childbirth!" said Grabuloff.
Grabuloff then spent two years in England, and then five months in Saudi Arabia as Security Police. The rest of her service was spent in Texas.
Grabuloff said her family was supportive of her joining the military, but not so supportive of her volunteering to go to Saudi Arabia. She described how Security Police had just opened up to women within that decade, so her experiences were obviously very different from most people in that field.
One thing that she really learned while overseas was how it was difficult for her being a single woman from the United States seeing how some women are treated in other countries.
Like Grabuloff, biology teacher Erik Barber is an airman as well. Barber joined the United States Air Force at age 22 in 1997 after graduating from Pennsylvania State University. Barber said he had a job lined up for him in Pittsburgh, but didn't know there was a way to serve on a part time basis and have a job. Pittsburgh had an Air National Guard unit that Barber began to look into, and he felt as though the Air Force was the best fit for him. He was looking to do a reserve type service and found this most compatible.
Barber agreed with Grabuloff saying, "Basic training, it's mental games, you kind of know going into it. What you don't know going in is the depth of the mental anguish that they put you through and what they're looking for is for you to not give in mentally."
Barber said his family was supportive of his decision to join the military and has had family in the service as well.
Barber is an E-7, which is the Air Force equivalent of a Master Sergeant. He has been an aircraft mechanic most of his career and now is a supervisor for aircraft mechanics.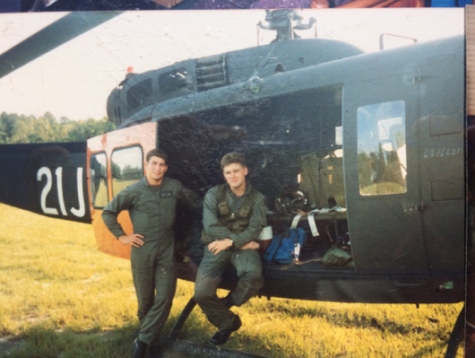 His military service over the past twenty years has taken him to all corners of the globe. He has been to Afghanistan three times, Iraq, Kuwait, Qatar, Bahrain, Oman, and various places in Europe, just to name a few.
"It's definitely sent me around!" said Barber.
Unlike Barber, first year psychology and civics teacher, Eric Reno said his service didn't send him around the world.
Reno said, "I didn't get too far!"
At 18 years old, Reno enlisted in the United States Navy. The year was 2008, and Reno, originally from the Pittsburgh area, was headed to ten weeks of basic training in Great Lakes, Illinois.
When asked why he chose the Navy he responded quickly, saying, "I liked the uniforms!"
He added the Navy was a good way to help pay for college, and he has always wanted to see the world and thought the Navy would be a good way to do that.
But he didn't get too far from home with his first assignment after basic training being in San Antonio, Texas. He was later stationed in Omaha, Nebraska. "[The choice of Nebraska was] kind of odd if you think about being in the Navy, but they had a need for military police there."
It was in Omaha where he met his future wife. Reno met his now wife who was in the Air Force at the time while dining at a restaurant in Omaha. He chose to get married at 19 years old. Once he had gotten married, his 30 days of leave every year became even more special because he would split time with his family and his wife's.
Another HHS teacher met his wife while in the service. Statistics teacher Dean Rogers met his wife at West Point Military Academy.
Rogers served in the United States Army for nine years after graduating from West Point in 1986. Rogers left West Point as a 2nd Lieutenant and moved his way up through the ranks and was discharged from the Army as a Captain.
He describes West Point similar to a regular college, except all students are required to take military classes every semester.
After graduation, Rogers' first assignment was in Fort Rucker, Alabama for flight school. He then went to Korea, Savanna, Honduras, and finally Fort Huachuca in Arizona as a flight instructor.
"Flying was great, I loved flying, I would still be flying today if I could figure out how to do it!" said Rogers.
After nine years of service, Rogers decided to leave the Army to provide a more stable environment for his family.
"My third kid was born at the time, and I thought this cyclical, up and down, hire and fire aviation industry that I'm, in all, though fun, is not a great life for a family, so I decided to become a teacher," said Rogers.
About the Writer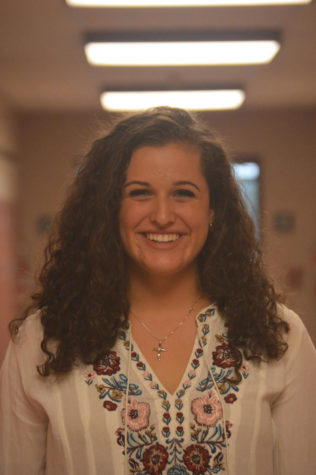 Mallory Drayer, Video Producer
Mallory Drayer is the video producer for the Broadcaster. This is her third year writing for the Broadcaster. Mallory also enjoys playing field hockey,...