Hershey crumbles in big loss against Lower Dauphin
The Lower Dauphin (LD) Falcons beat the Hershey Trojans in a football game on November 3, taking the contest 48-6 at Hersheypark stadium.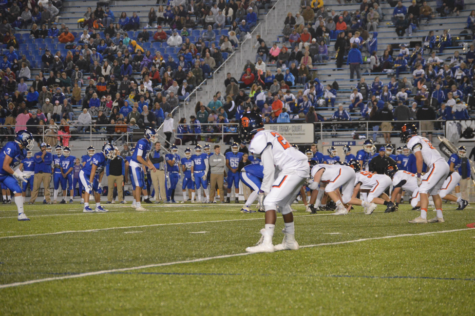 Hershey could not handle the Falcon's offensive power, but the Trojans did not stop competing even with a 42 point deficit.
The team knew it was improbable to make a 42 point comeback as the clock ran in the in the third and fourth quarters.
Throughout Hershey receivers were unable to get open, forcing quarterback Jay Rodriguez to run the ball himself. Seniors Jack Shea and Chase Wallace were the lone reliable targets for Rodriguez.
A quarterback rush inside the LD five yard line got the Trojans their first, and only, touchdown of the game.
Handing the ball off to running back Brendan Shaffer was LD's primary weapon. Shaffer scored twice in the first quarter on rushing plays.
While the majority of yards gained by the Falcons were rushing yards, LD quarterback Aidan Klassen was also able to find receivers as the game wore on.
This game closed out Hershey's football season, securing a record of 2-8. The Trojans finished last in the Mid-Penn Keystone Conference, going 0-6 against conference opponents.
About the Writers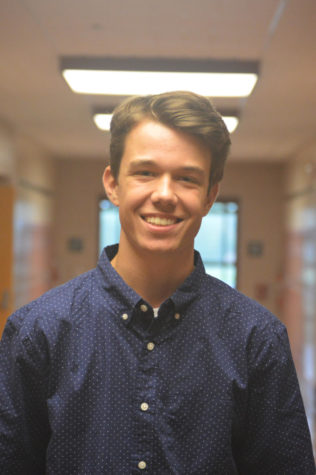 Kieran Hogan, News Editor
Kieran Hogan is one of the news editors for the broadcaster. He is a senior at HHS and has been a part of the Broadcaster for three years. Kieran enjoys...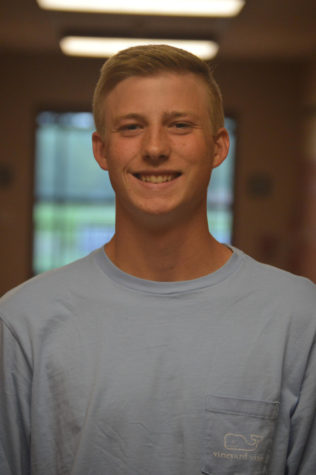 Evan Spinney, Reporter
Evan Spinney is a reporter for the Broadcaster. He is a senior at HHS and has been a part of the Broadcaster for three years. Evan also is on the Hershey...