Richard Spencer Speech at the University of Florida Prompts Violence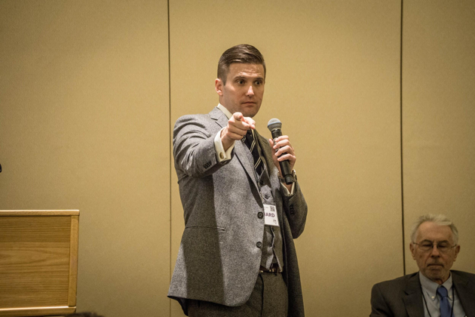 Following a speech by Richard Spencer at the University of Florida on Thursday, a violent shooting transpired.
Spencer, a white supremacist, drew a large crowd of protesters to the University. According to USA Today, the crowd chanted things at Spencer like "Go home, racist" and "Nazis aren't welcome here."
According to ABC News, three men from Texas by the names of Tyler Tenbrink, 28, William Fears, 30, and Colton Fears, 28, fired into a crowd of protesters following an argument. The men drove up in a car and began to shout chants in support of Adolf Hitler. Protesters then came at the back window of the car with a baton, which prompted the men to shoot into the crowd. No one was injured.
The Texas natives fled by car, and were later picked up by law enforcement. Reported by USA Today, before the shooting, William Fears told reporters, "I'm not saying I'll do it but if it needs to happen, why not? If it's necessary." in reference to the need for violence at the protests.