Hershey Girls Volleyball Defeats Northern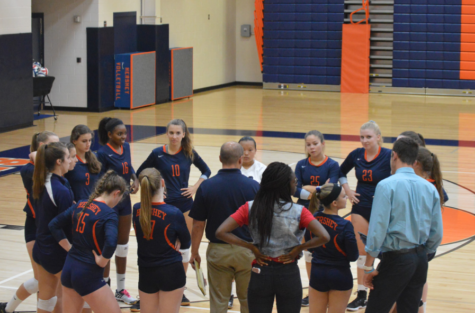 The Hershey Girls Volleyball team defeated the Northern Polar Bears in three sets on Monday, September 25, 2017.
Hershey had a strong start against Northern winning the first two sets 25-16 and 25-19. The third set was tied late 19-19.  Hershey pulled ahead 24-21. Junior Shaylin Gilbert had the final hit to win the match, and game, off a set from sophomore Annie Shay.
"A key aspect of the game was making sure that their middle hitters didn't get a good enough pass to hit," said Shay.
Hershey will take on Shippensburg at their next home game on October 5.