Las Vegas music festival shooting leaves 50 dead, 400 injured
A gunman opened fire from the Mandalay Bay Casino in Las Vegas late Sunday, October 1 leaving over 50 dead and over 400 injured. The shooting is the worst in US history.
Rapid fire gunshot rang out from the casino during country musician Jason Aldean's set at the Route 91 Harvest Music Festival.  
Las Vegas police and SWAT teams responded just after 10 p.m. to reports of gunfire. Officers entered the Mandalay Bay and reported being pinned down by the suspect. They used explosives to breach the room and reported "one suspect down" soon after, according to the New York Times and Associated Press.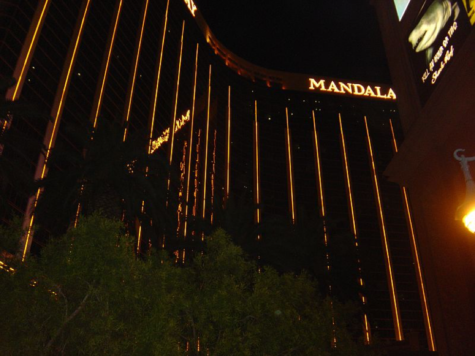 "We believe the individual killed himself," said Sheriff Joseph Lombardo of the Las Vegas Metropolitan Police Department told CNN.
The suspect, Stephen Paddock, 64, was a local resident from Mesquite, Nevada, just 80 miles from Las Vegas. Paddock is described as a "white male adult" by Las Vegas Metropolitan Police Sheriff Joe Lombardo.
Police have not released any information about possible motives and or links to known terrorist groups, according to NBC's Pete Williams. However, Nevada investigators could, under state statute, classify the shooting as terrorism.
"[An] act of terrorism means any act that involves the use or attempted use of sabotage, coercion or violence which is intended to cause great bodily harm or death to the general population," according to Nevada law.
Marilou Danley, a person of interest, as she was a travelling companion of the suspect, has been taken into custody after a brief search, according to Lombardo.  
Local hospitals have been overwhelmed by the injured, according to USA Today. Four hundred six victims have been transported to local hospitals and the death toll is expected to rise.
One of the two off-duty officers injured while responding to the shooting is in stable condition, while the other officer sustained minor injuries.
Police have reported Paddock had a cache of weapons in his room including "8 guns and a number of long rifles," according to Las Vegas Police Undersheriff Kevin McMahill via CNN's Jake Tapper.  It is unclear at this time where and how he got the weapons.
Nevada allows the open carry of weapons without a permit and it is also legal to openly carry a weapon in Nevada in casinos, even when drinking in a bar. Nevada also does not limit magazine capacity nor does it have any restrictions on so-called "assault weapons," according to Nevada Carry.  
Multiple hoaxes, conspiracy theories and incorrect reports are already filling social media.  These include false identification of the suspect and victims, according to BuzzFeed News.  Conservative media personality Wayne Root claimed police had identified the suspect as a Muslim.
Online trolls have already begun calling the shooting a "false flag operation" and claimed the victims seen on TV are "crisis actors." Similar claims were made after the Pulse nightclub shooting and the shooting at Sandy Hook Elementary School.