MMA Fighter Named One of the Most Influential People
Fighting could have a bigger impact on others than imagined.
Professional Ultimate Fighting Championship (UFC) athlete Conor Anthony McGregor was named one of the most influential people. In Time Magazine's collection of 100 of the most influential people around the globe, McGregor was included in the "Pioneers" category. The Pioneers category also included actors, comedians, musicians, chefs, business men and women, and more.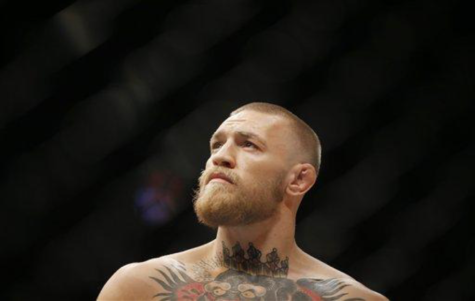 McGregor was the only athlete in this category for his accomplishment of becoming the first man in the UFC to have two belts – one for two different weight classes. He won a title in the Featherweight class (145 lbs) and the Lightweight class (155 lbs) in under one year.
Arnold Schwarzenegger, the governor of California, wrote a few paragraphs on why McGregor is one of the most influential people.
"Conor is also the rare personality who has become bigger than his sport. That lean, compact body must struggle to keep his enormous character inside," Schwarzenegger wrote.
Schwarzenegger is right. McGregor has a lot of character. He has proved to be strong and determined by the two belts and titles he held at the same time. The 5'9" champion has shown that he is capable of many things – including apologizing to "absolutely nobody."
McGregor also headlined three of the five highest-selling UFC pay-per-views of all-time in 2016, with his UFC 202 rematch against Nate Diaz slotting in as the top-selling pay-per-view in UFC history, according to estimates, as stated on MMA Fighting's website.
Schwarzenegger said that McGregor's energy is absolutely contagious, to the point where he almost wants to start shouting in an Irish accent after 30 seconds of hearing that world-famous mouth.
Schwarzenegger also pointed out McGregor's fit body in the governor's appeal. What people don't know about the Dublin native is that in order to make his weight class(es), he had to cut 30 pounds in one week. He was losing roughly four to five pounds each day for seven days straight. It may not seem very hard for some people, but for others it's especially hard due to production levels of insulin.
McGregor has his own influences that got him where he is today. This included Bruce Lee, Muhammad Ali, and Dee Devlin. He stated that without some of his influences, role models, and mentors, he would not be a successful fighter in such good shape, and that they are the reason why he's been able to accomplish all he has done.
About the Writer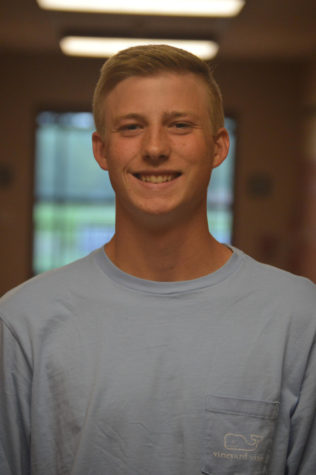 Evan Spinney, Reporter
Evan Spinney is a reporter for the Broadcaster. He is a senior at HHS and has been a part of the Broadcaster for three years. Evan also is on the Hershey...