Top 2017 Summer Fashion Trends
School is out, the sun is shining, and fashion is in its hottest season.
As the summer season kicks off and shows are held, designers and brands around the world are working to fit their designs into this year's trends.
According to Instyle, the first of many trends seen this runway season is printed shorts. On the runway they have typically been seen paired with simple, solid colored blouses. Additionally, off the shoulder shirts are a must-have for this summer season, with their undeniable versatility to be paired with almost anything.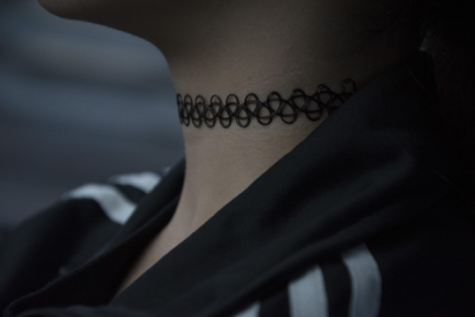 While it is always fun to be chic, athletic wear has been a surprising new face to high fashion runways. Sportswear was most recently seen in high fashion at Milan Fashion Week, with one of its best reviews being of Versace's line.
Besides high fashion brands, celebrities are also creating stylish sports lines that are affordable for all. Country star Carrie Underwood created her own line, Calia, which is seen in Dick's Sporting Goods as well as online. However, Underwood is not the only singer making a statement in the fashion industry. Pop superstar Rihanna started her Fenty x Puma line, that has become a popular brand this season. These sportswear brands are stylish and trendy, while also providing easy movement.
Sportswear is not the only comfy and trendy look that can be followed this season, however. According to Glamour UK, deconstructed and slogan shirts are a trend you will want filling your closet this summer. They can easily be paired with jean jackets or other layers, and are very versatile. These deconstructed shirts have been seen on the runway for companies such as Alexander Wang and Elizabeth and James; however, they can also be bought from your local name brand stores.
Tops are a piece that goes many different extravagant directions during summer; however, classic crop tops still remain in the trend game. They have been incorporated in all levels of fashion, and were raved about in the Balenciaga and Elizabeth Banks shows during Fashion Week.
As some could always opt for the designer version, crop tops can be found almost anywhere. For a more affordable yet trendy look, you can find these stylish shirts at Hollister, Forever 21, Pacsun, and many others.
Denim. According to InStyle, whether you wear it as a dress, jacket, or pant, denim is exactly what you need in your closet this season. 2017 has added a small modern flare, and has begun to rip, embellish, or dye the denim for an undeniable fashion statement.
All outfits need a good accessory, and chokers are the 90s comeback trend that is perfect to add to your summer lookbook. With many different styles, ranging from elegant to a rocker feel, these chokers will make your outfit perfect. Many versatile chokers can be found at Francesca's, Pacsun, American Eagle, and many other local retail stores.
Now that the season of bonfires, beaches, and sunny days is beginning, it is time for you to get shopping. These trends will ensure a stylish and fun filled summer.