Why Movie Reviews Need To Be Ignored
While this topic is mostly subjective, there seem to be many points of objectivity that make or break a movie's success. Is looking online for help ruining our freedom of choice, and hurting the movies that we choose to avoid?
Sites like Rotten Tomatoes churn out reviews for Hollywood's latest releases, and, while they are only number three on Raindance's list of the top ten film review sites, their Tomatometer is a go-to for movie fanatics who are deciding what movie to go see.
Sometimes this can ruin a movie's chance of survival, as anything less than an 80 percent on Rotten Tomatoes looks like the biggest piece of trash to hit the silver screen. Is this truly the case? No. Not at all. Some modern-classic films have not-so-good ratings on Rotten Tomatoes. The original Ghostbusters has a 73 percent. Does that mean that Bill Murray did a bad job in that one scene where he has to shoot at the ghost Slimer, misses, and gets slimed? Of course not, Bill Murray is one of the best living actors.
In some way the reviews are affected by what type of movie it is. It's much less common for a comedy to get a really good score on Rotten Tomatoes, while films that promote social change or are unique and well-executed end-up getting a 90 percent or higher.
There are always exceptions, however. I'm looking at you, Get Out (the best movie of 2017, thus far).
So this is why it's important to form your own opinions and not just trust what people say. I loved Get Out, but some people definitely thought it was overrated. If you read a review that shined a negative light on it, maybe you missed out on something you would have really enjoyed.
Look at The Room (2003), which some people call the worst movie of all time. It has a 32 percent on Rotten Tomatoes, which is better than the most recent Fantastic Four, which has a mere nine percent. People gave Fantastic Four it's fair share of hate, but it's not being nominated for worst film ever anytime soon.
And that's why the review system is flawed.
If a movie like The Room really is the worst, shouldn't it have a one or two percent? The line for bad movies is blurred and it frankly needs to be ignored. Some of the time, at least.
While many movies can be universally bad, a movie like Jordan Peele's horror hit, Get Out (2017), is getting critical acclaim for its social commentary.
But wait, it's a horror movie!
That's what makes Get Out so great. Not only does it touch on the underlying racism in liberal America (something no other movie has touched on), it does so in a respectful and smart way.
This isn't a review of Get Out, but it does have a 99 percent on Rotten Tomatoes. In cases where a review is that high, I feel that the review site should be 100 percent followed. Just proceed with caution and don't be afraid to form your own opinions. There's always going to be someone who despises North by Northwest, The Cabinet of Dr. Caligari, or one of these other top 100 films.
About the Writer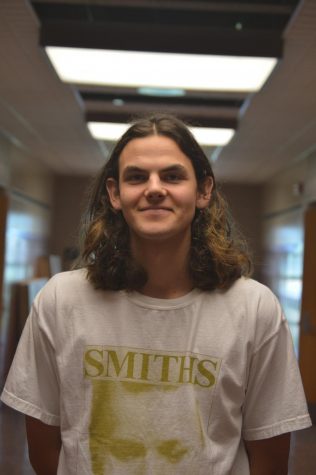 Jack Goulet, News Editor
Jack Goulet is a news editor for the Broadcaster He is a senior at Hershey High School and has been a part of the Broadcaster for three years. Jack also...