Recreational volleyball comes to Hershey
A Hershey recreational volleyball clinic will be available in summer of 2017.
Co-sponsored by the Hershey Volleyball Booster Club and the Joy of Sports Foundation (JSF), this clinic will be on June 19th through the 22nd, 6:00 to 8:00 pm. Players will develop individual skills while preparing for the middle and high school volleyball programs. The Joy of Sports Foundation's objective for the clinic is to promote recreational volleyball.
Terry Singer, Chairman of the Joy of Sports Foundation, said that the foundation is "a local non-profit whose mission is to enhance and expand recreational athletic opportunities in Derry Township." Singer founded JSF in 2014; there are now nine board members, including himself.
The clinic will be offered to boys and girls entering 6th through 12th grade. Players will be divided by age and ability, with each session consisting drills led by experienced coaches and high school players. It will teach skills including serving, passing, setting, hitting and blocking, ball control and team playing.
The idea of the clinic came from Hershey High School (HHS) students. Singer talked to a couple students during the recreational basketball season, as well as a student who didn't make the HHS volleyball team. Singer also spoke with the high school and middle school coaches who thought it would be of interest to the students.
"[I chose volleyball] because there are rec programs offered in most interscholastic sports, but not volleyball," said Singer.
Mark Fisher, who will be running the program, has 20 years of experience as a player, coach, and official, stated Singer. JSF has also talked to HHS boys volleyball coach, Nate Erdman.
Singer has also been working with Hershey High School's Athletic Director, Scott Govern, who said Singer contacted him about a month ago regarding the clinic. Govern does not yet know if students from other schools will be able to attend.
Govern said, "I will be working over the summer, so more than likely, I will come observe [the clinic]."
There are no known high school volunteers yet, but they will be offered 25 dollars per night. JSF is hopeful that there will be six to nine high school players each night to help run the clinic.
The clinic still has room for attendees. It will run six to eight pm behind the middle school. The deadline for sign up is May 19, 2017. June 9, 2017, is the final date if you are willing to pay a late fee.
About the Writer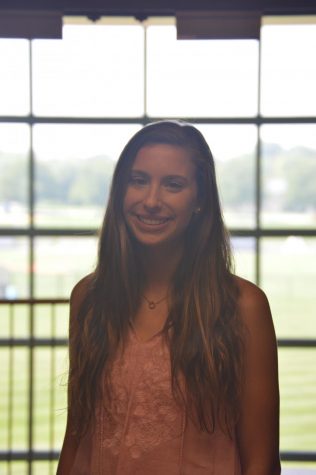 Haley Daniels, Reporter
Haley Daniels is a reporter for the Broadcaster. She is a senior at HHS and has been a part of the Broadcaster for three years. Haley enjoys dogs, lacrosse,...