Tattoos are Not Taboo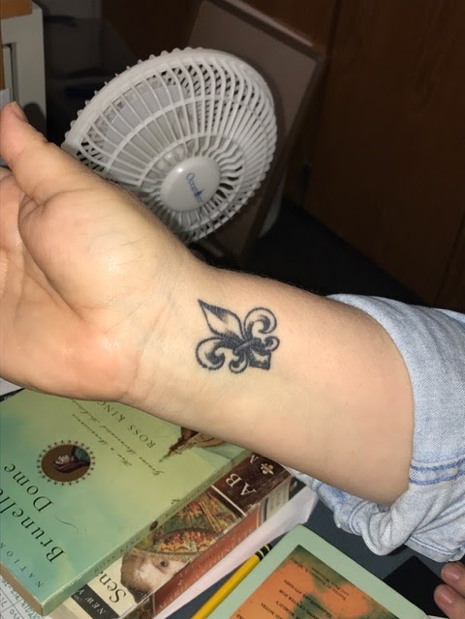 Emerson Freer, Reporter
April 27, 2017
In today's society, is a visible tattoo still a job turn-off?
Before any millennial gets a tattoo, they are almost guaranteed to hear the classic, "you will never get a job now" response. Although tattoo approval varies depending on the industry, many modern companies promote creativity and inclusion. About 73 percent of people get their first tattoo between 18 and 22 years of age, and an estimated 40 percent of millennials have a tattoo, according to a Pew Research Center report.
Hershey High School allows appropriate tattoos to be shown on teachers. There are no official rules in the teacher handbook regarding the visual display of body art. HHS English teacher Michelle O'Brien got her first tattoo just last year: a fleur-de-lis on her wrist.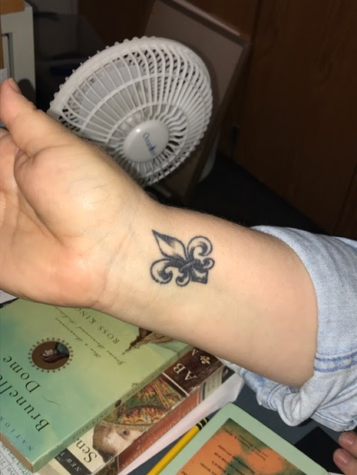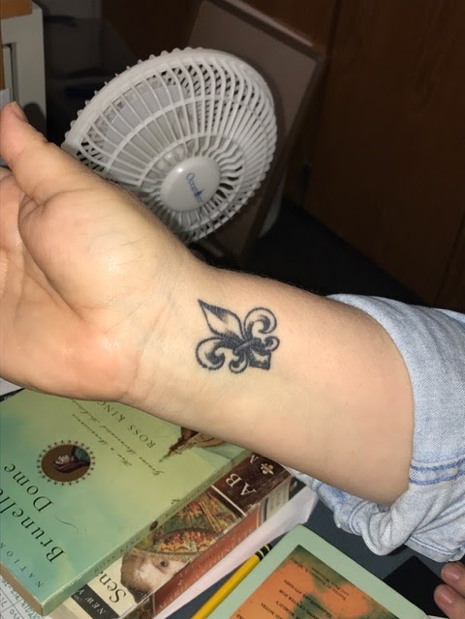 "I'm 50 years old, and I'm over being judged," O'Brien said. She is not concerned about having a visible tattoo. O'Brien knows other teachers who feel judged by students and faculty because of their choice to show their body art, but she feels that as an older established teacher, it doesn't affect her image.
O'Brien's feelings about tattoos on teens is slightly different. "It's not for me to say because it is self expression, but I'm glad I waited because teens are a bit young to know who they are."  
Hershey High School senior Taylor Mortensen recently got her first tattoo, a tree on her ankle. "I decided to get one right after I turned 18 because it was a way I could express my freedom," said Mortensen.
She isn't concerned about regretting it because it represents a time in her life she never wants to forget. As for covering it, Mortensen says it will be easy with a nice sock or shoe, if she will even have to cover it at all with the rise of tattoos in the workplace.
In many work places, tattoos are allowed, but most people are required to cover them during work hours. This is done in order to seem as professional as possible.
Tattoos aren't new. Tattoos have been discovered on bodies as old as 5,200 years old, claims the Smithsonian Institution. The Egyptians have been credited for being the creators of the tattoo.  As for modern day tattoos, the Japanese were the first to make today's tools and created tattoos that were a real work of art.
In the mid-1960s, tattoos were showing up on military men and working class people, but soon after came the "tattoo renaissance," which made tattoos mainstream.  Nowadays, tattoos are rarely still seen as a symbol for drugs and crime, but as a way to show self expression and individual taste.