Gomez Gets Real About Anxiety and Depression
Yes, celebrities feel the same way.
This message is exactly what Selena Gomez, world famous actress and singer, revealed in a recent interview with Vogue magazine. Over the past few years, the star has confessed to suffering from Lupus. Lupus, according to Mayo Clinic, is a chronic inflammatory disease that attacks one's own tissues and organs. Additionally, Gomez revealed in a recent Vogue article that she continues to suffer from anxiety and depression, both of which are side effects of Lupus.
In the emotional Vogue interview, Gomez revealed that after abruptly cancelling the last leg of her 2016 Revival tour, she entered a treatment facility in Tennessee.  
"I want to be proactive and focus on maintaining my health and happiness and have decided that the best way forward is to take some time off. I know I am not alone by sharing this, I hope others will be encouraged to address their own issues," Gomez said to Vogue
At the facility, Gomez gave up her phone for 90 days to be a part of individual and group therapy sessions with girls who share similar struggles. The sense that she was not alone, as well as female camaraderie, became a helpful source of stability for Gomez.
"You have no idea how incredible it felt to just be with six girls, real people who couldn't care less about who I was, who were fighting for their lives. It was one of the hardest things I've done, but it was the best thing I've done," said Gomez.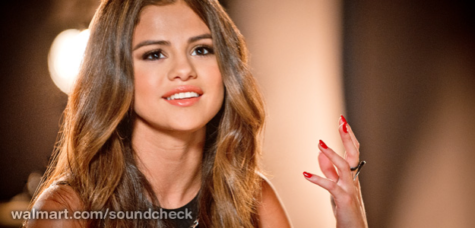 Not only was the support group immensely helpful to Gomez, but she also shared that she thoroughly enjoys and supports Dialectal Behavior Therapy (DBT). This form of treatment was first used for those who suffer from borderline personality disorders, but now it is widely used in treatments for those who suffer from other psychological disorders, such as depression.
DBT puts a focus on improving mindfulness, communication, and it further develops cognitive tools to help patients deal with the emotional roller coasters that they encounter. It is a skills-based method to deal with stress.
"DBT completely changed my life," said Gomez.
Following Gomez's "tell all" interview, she has worked tirelessly to break down what she calls "the veneer of celebrity perfection". By doing so, Gomez has created a deeper connection with her fans, giving them the sense that she is just like them.
"I want to show girls that it's not just okay, but important to share these universal problems," said Gomez.
In addition, Gomez's passionate interview was the spark for many other celebrities as well. In February, Lena Dunham led a talk at the Manhattan Y called "Growing Up with Anxiety". At the talk, Dunham expressed the hope that the world would teach kids from a young age that it is okay to express anxiety.  
Other famous icons such as Adele, Kristen Bell, Ashley Olsen, and Demi Lovato have recently become vocal about their own mental health struggles.
"We're taught to be almost too resilient, to be strong and sexy and cool and laid-back, but we also need to feel allowed to fall apart," said Gomez in the interview with Vogue.