Uber President Quits In Midst of Controversy
After just six months, Uber is in search of a new leader.
Jeff Jones, President of Uber, resigned from his position at the rideshare company on Sunday, March 19, 2017 amid controversies surrounding actions Uber has taken in the past few months. The former Target executive's decision came just six months after his start with the company.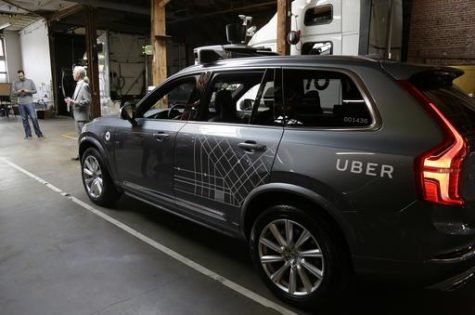 In a statement released by Recode, Jones addressed his abrupt resignation, saying, "…that the beliefs and approach to leadership that have guided my career are inconsistent with what I saw and experienced at Uber."
Uber has been under fire since January of this year when the company profited off of a taxi strike in New York City. The strike, which took place from six to seven on the evening of Saturday, January 28, 2017, was organized by the New York Taxi Workers Alliance (NYTWA) in response to President Donald Trump's first Muslim ban. No rides to or from John F. Kennedy airport in NYC were to be given during the hour long strike by the taxi drivers.
The NYTWA shared their goal via Twitter on the day of the strike, stating, "We cannot be silent. We go to work to welcome people to a land that once welcomed us. We will not be divided."
Although Uber turned off "surge pricing," a feature which allows prices to inflate more than usual when rides are high in demand, they continued to provide ride services during the designated time of the taxi strike. Many saw this as the company's way of profiting off of social action and started the #deleteUber campaign in protest.
The hashtag trended on Twitter, encouraging Uber users to delete the app from their phones and use other ride sharing services. Hours after the hashtag started trending, Uber voiced their disapproval of Trump's order and donated one million dollars to the American Civil Liberties Union (ACLU). The ACLU states their mission is to "defend and preserve the individual rights and liberties that the Constitution and the laws of the United States guarantee everyone in this country."
Uber has also been accused of downplaying sexual assault reports. Statistics from Uber's customer support platform surfaced earlier in March, showing that there have been 3,524 reports dealing with assault and 5,827 claiming cases of rape between December 2012 and August 2015.
The state of Maryland has brought these concerns to light, as well as the lack of adequate background checks required for drivers. Maryland is pushing for more in depth screenings such as fingerprint checking for potential drivers, but Uber has threatened to pull all operations out of the state, according to The Washington Post.
Travis Kalanick, CEO of Uber, told his staff of Jones' decision through a letter, stating that Jones "made an important impact on the company—from his focus on being driver obsessed to delivering our first brand reputation study, which will help set our course in the coming months and year."
As of now, Uber does not have someone filling the position Jeff Jones held, however, Kalanick is actively searching for a COO, Chief Operating Officer, to act as his second in command.