Johnny Manziel Could Be Making a Return to the NFL
Johnny Manziel could be making his own life come back from partying, alcohol, rehab, and abuse to make another appearance in the National Football League.
The Texas A&M University graduate, formerly known as "Johnny Football," has not played in the NFL since the 2015 season. Manziel played for the Cleveland Browns during the 2014 and 2015 seasons, and during those two seasons he made the team better overall. Before the Browns picked up Manziel as the number 22 pick overall, the Cleveland team finished their 2013 season with four wins and twelve losses. That 4-12 record made 2013 their sixth consecutive 11+ loss season.
When Manziel made his season debut resulted in the Browns having their best record season since 2007 – Manziel helped the Browns win seven of sixteen games, and in 2007, the Browns had ten wins.
The 2015 year for the Browns was not nearly as good of a season as far as their record. They finished the season with just three wins and sixteen losses which is ironic considering fans have ranked Manziel in the top ten Browns quarterbacks of all time. He was not a starter in 2014, but the Browns starting quarterback before Manziel, Brian Hoyer, played for the Houston Texans the following season, so Manziel became the starter in 2015.
In 2015, he threw for 1,500 yards and passed for seven touchdowns the whole season. Since he became the starting quarterback, his stats improved drastically from the previous season when he was only subbed in for a few plays in only five games during the entire season.
Manziel finished the 2015 season with a loss to the Cincinnati Bengals, 37-3. He was ruled out of playing in the Brown's season finale against the Pittsburgh Steelers due to a concussion.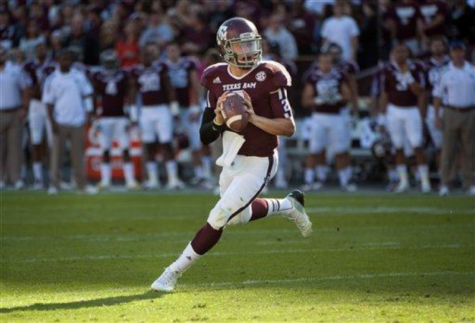 During the weekend of Cleveland's final regular season game, Manziel was reported to be in Las Vegas. He missed a team meeting the next Sunday with the Browns due to a concussion protocol from his last game in the season.
More reports confirmed that Manziel was intoxicated at the Brown's facility during the beginning of January 2016, and NFL network's Mike Silver reported that the Browns lied about Manziel's concussion protocol due to Manziel showing up drunk to practice(s).
The next few weeks were unfortunate for Manziel. Nike had thoughts about ending sponsorship deal with Johnny Manziel, and eventually, Manziel was terminated from his endorsement deal, according to CBS Sports. After the day that Nike pondered cutting Manziel off, Hue Jackson, Cleveland Browns coach, said that Manziel's time playing for the Browns is soon coming to an end.
Brown's executive of football operations Sashi Brown expressed his state of mind about Manziel's actions and how they were hurting the team.
Brown said that the staff and facility members of the Browns have "been clear about expectations for our players on and off the field." "Johnny's continual involvement in incidents that run counter to those expectations undermines the hard work of his teammates and the reputation of our organization." said Brown.
Although the Browns released Manziel, not all hope for Manziel in the NFL was lost. The  Dallas Cowboys stated multiple times that they had considered picking him up from Cleveland.Until the Cowboys passed up on taking him, it seemed like he would not be making a return to the NFL, for no other team had expressed any interest in Manziel being a part of their team.
However, in an interview later in 2016, a reporter asked if he would play in the NFL again. Manziel replied with a definite answer: yes. Manziel stated that if or when he played again, he would play for Dallas, although they later denied the fact that they are still interested in Manziel as a backup quarterback.
In early February of 2016, Colleen Crowley, Manziel's ex-girlfriend, accused him of domestic abuse. She stated that Manziel had said he would kill her, and their neighbors contacted authorities. Manziel denied everything Crowley said, the charges were dropped, and the case was deemed as closed.
The case, however, was not closed to Crowley. In a written statement, she said that Manziel hit her so hard that it ruptured her eardrum. Eventually, authorities announced that a grand jury would decide if Manziel would face charges for domestic violence. Manziel would face a $4,000 fine with a penalty of up to a year in jail if he contacted Crowley in person, over the phone, or via social media, according to ESPN. He was able to strike a deal with the District Attorney.
In accordance with ESPN, the deal stated that he attend an anger management class, attend a domestic violence impact panel, and participate in the NFL's substance abuse program or something similar.
Three days after Manziel completed his rehabilitation time required by law, a picture of Manziel rose on the internet. He was allegedly sitting at a bar watching the 2016 draft.
Towards the end of May , Manziel supposedly caused $90,000 in damages to a Mercedes rental and did not pay the reimbursement, according to TMZ. Not too long after the car damage, in June he, and some friends, reportedly caused damage to a mansion that he rented in Los Angeles and was being sued for over $40,000 dollars; however, Manziel only caused roughly $32k in damage to the $4.5 million house.
The property owner stated that when she arrived at the mansion Manziel was supposed to check out, Manziel was passed out and there was cocaine and other various illegal drugs and some alcohol in clear view.
Manziel owed over $130,000 in damage to multiple different firm properties.
Later in June, Manziel reported a hit-and-run while in Dallas. Fifteen hours later he bought over $1,000 worth of drugs.
From that point forward, Manziel claimed he would get sober. He did get a job offer; however, it was for the Arena Football League (AFL), not the National Football League (NFL). Manziel has neither accepted nor denied the offer from the AFL, but AFL commissioner Scott Butera said it would be a good place for Manziel to show that he is ready to make a comeback to the NFL. He also said that the league would make sure he gets the help he needs if needed.
Manziel has faith in himself that he will play in the NFL again some day, but there are a lot of variables that affect if he really will come back and play professionally. One of which being the fact that Manziel has been accused of domestic violence, assault, drug possession, and more.
The Browns have had, including Manziel's, 32 of their players arrested since the year 2000. That statistic ranks them seventh in arrests out of all 32 NFL teams.  
Not only does the fact that he has a history of breaking the law, but USA Today ranked Manziel as the worst quarterback in Brown's history. Steven Ruiz, a writer at For the Win, stated that Manziel was "a mess on the field and has become a bigger mess off it." Ruiz also wrote that his downfall was completely predictable.
Although Manziel, two time Heisman trophy and six other various trophy winner, had a memorable college career playing at Texas A&M, it is unlikely that he will make a return to the NFL. He has stated multiple times that he will return, which means that he has to stop drinking and abusing illegal substances. He also has to follow through with his court sentences.
About the Writer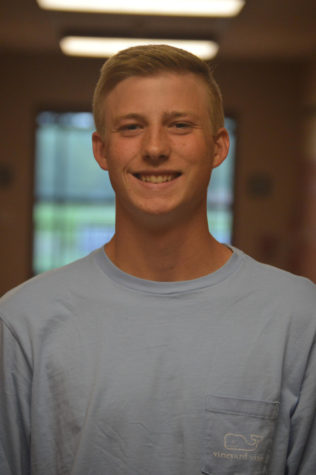 Evan Spinney, Reporter
Evan Spinney is a reporter for the Broadcaster. He is a senior at HHS and has been a part of the Broadcaster for three years. Evan also is on the Hershey...