Plan Before Play

Events making their way to Hershey require much planning and are planned years in advance.
Heather Storm and Kaylee Dugan, both employees at Hershey Entertainment, work on the selection of acts to play at the Giant Center, Hershey Theatre, or Hersheypark Stadium. Storm, the director of event programming and execution, spends her mornings checking emails and talking to promoters. It may be 2017, but Storm already has 2018 pretty well figured out.
"We're not a must-play market here [in Hershey]," Storm said.
If a touring artist is playing a couple shows in Philadelphia or Pittsburgh, that artist will usually skip over Hershey, Storm said. Keeping that in mind, some artists have time to make it to Chocolatetown for one or more shows. When Storm sees on an artist's tour dates that they could make time for Hershey, she makes her move, calling promoters or reaching out to her contacts at Billboard or Live Nation. If the artist can make it, they get to play at one of three venues.
Which venue an artist plays at is determined by the number of tickets they can sell. Jason Aldean, a country artist, played at Giant Center. Beyonce, on the other hand, sold a lot more tickets, and ended up playing outside at the Stadium. For shows like WWE or Disney on Ice, they are limited to the Giant Center, but some artists may choose the Hershey Theatre over one of the other venues because they like the more intimate setting.
No matter the setting, Storm still considers Hershey a destination. The summer is a big time of year for tourists to not only visit Hersheypark, Chocolate World, and the Hershey Story, but also to go see shows. Hersheypark Stadium has outdoor concerts in the summer, where big acts most frequently come to town. A few past visitors to grace the Stadium's stage include Justin Timberlake and Jay-Z, Beyonce, One Direction, Justin Bieber, Five Seconds of Summer, and Kiss. This summer will bring Train, Florida Georgia Line, Nickelback, and Guns N' Roses. Both returning from last year, Luke Bryan and Zac Brown Band will also make an appearance. Zac Brown Band reached out to Storm to voice their interest in returning for 2017.
Storm has events tentatively planned out for this time next year, but every day she watches interviews and sees if artists have said what type of venues they'd like to play on their next tour. From this she gathered that Ed Sheeran would do really well at Hersheypark Stadium, but not until next year, as Sheeran said he only wants to play indoors for the tour of his latest album.
It goes beyond searching the web, as Storm goes to conferences hosted by Billboard and Pollstar. And if there's someone they really want to get, Storm will even send some Hershey's Chocolate as an extra incentive. The Hershey Entertainment Facebook page has even started using the #HersheyWantsEd hashtag to get his attention. They hope he'll play the Stadium next summer.  
The main beneficiaries from these shows are the artists, as they're the ones traveling, setting up, and giving the performance that people came to see. However, Hershey Entertainment pays a dividend of all proceeds to Milton Hershey School.
About the Writer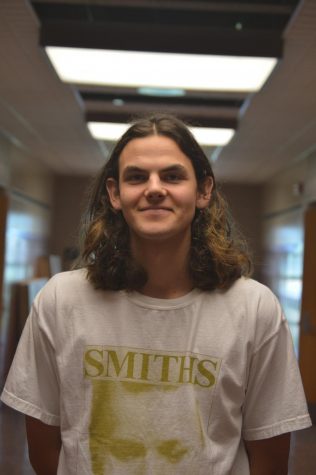 Jack Goulet, News Editor
Jack Goulet is a news editor for the Broadcaster He is a senior at Hershey High School and has been a part of the Broadcaster for three years. Jack also...